Panasonic Corporation has announced the development of a drowsiness-control technology for cars. It detects and predicts a person's level of drowsiness before they put the car in drive and even while they are driving.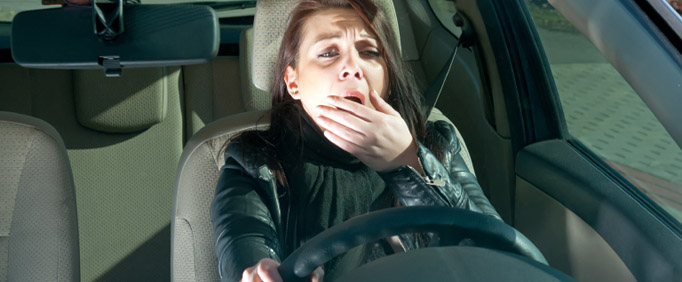 Drowsy driving could be prevented with Panasonic's new technology (AAA)
This technology detects a driver's shallow drowsiness at the initial state by accurately measuring the driver's states without requiring physical contact. It detects shallow drowsiness in the driver even if they are unaware of it through non-contact measurement of blinking features and facial expressions. The technology detects blinking features and facial expressions through an in-vehicle camera and processes these signals using artificial intelligence. Using measurement data from the in-vehicle environment, like heat loss from the driver and illuminance, Panasonic's technology predicts transitions in the driver's drowsiness level. It has a thermal sensation monitoring function that keeps the driver comfortably awake while driving.
Conventional drowsiness-detection systems have difficulty predicting any transitions in drowsiness, and conventional anti-hypnotic stimulant systems use alarm sounds and vibrations to wake up the drivers. This may be effective but it makes users feel uncomfortable.
Panasonic's technology is suitable for applications in human- and environment-monitoring systems in private and commercial vehicles, offices and educational institutions. Samples will be available starting in October 2017.
To learn more about this new driving technology, visit the Panasonic site here.