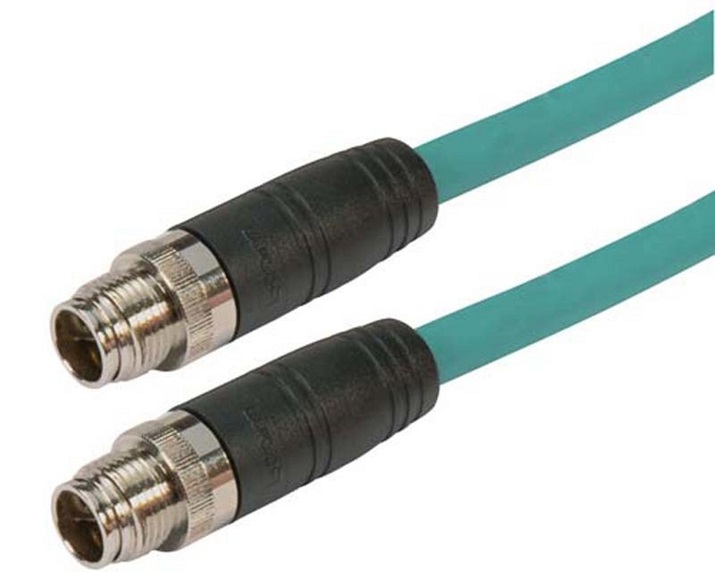 The X-coded M12 cable assemblies. Image credit: L-com Global Connectivity
L-com Global Connectivity has launched a line of X-coded M12 cable assemblies designed to withstand harsh environments for industrial applications.
The cable assemblies support Category 6a applications and are rated for 10Gbps speeds targeted for use in industrial control and factory automation, machine vision, sensors and actuators, test equipment, I/U connectivity and industrial Ethernet networks.
The cable assemblies come in three connector configurations: male to male, male to RJ45 male and male to GigE RJ45. The M12 connectors are beneficial in applications where RJ45 connectors can become dislodged due to jostling, vibration, gravity and more.
The cable jacket is resistant to oil, ultraviolet sunlight, weld splatter and the cable is rated for 300V. The assemblies include a double-shielded braid and foil design for maximum EMI/RFI protection. The cables have been flex-tested to 1 million cycles at 10x cable OD and 10 million cycles at 20x cable OD.