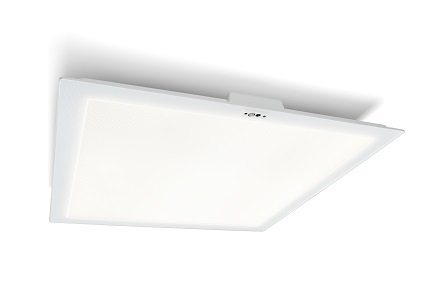 The SlimBlend LED series. Source: Philips LightingPhilips Lighting has introduced a new series of light emitting diode (LED) luminaires designed for offices and other commercial buildings.
Philips has also announced that it has installed the SlimBlend series in the managed office in Madrid of CBRE Group, a commercial real estate and investment company.
The LEDs will be installed in more than 1,000 square meters over three floors of the office located in Paseo de la Castellana. The SlimBlend series features aesthetic design and high light output targeted at staff wellness with the light to be aligned to daylight patterns.
Philips estimates that, on average, lighting consumes about 25 percent of the annual electricity consumption of offices and buildings. The company's LED series can reduce electricity used for lighting by up to 50 percent in comparison to conventional lighting.
The LED luminaires are connect-ready and can be recessed, suspended or surface-mounted and provide a typical energy saving return on investment (ROI) within three years. The lighting reduces light from angles between 65 degrees and 90 degrees while reducing glare and covering a large surface area.