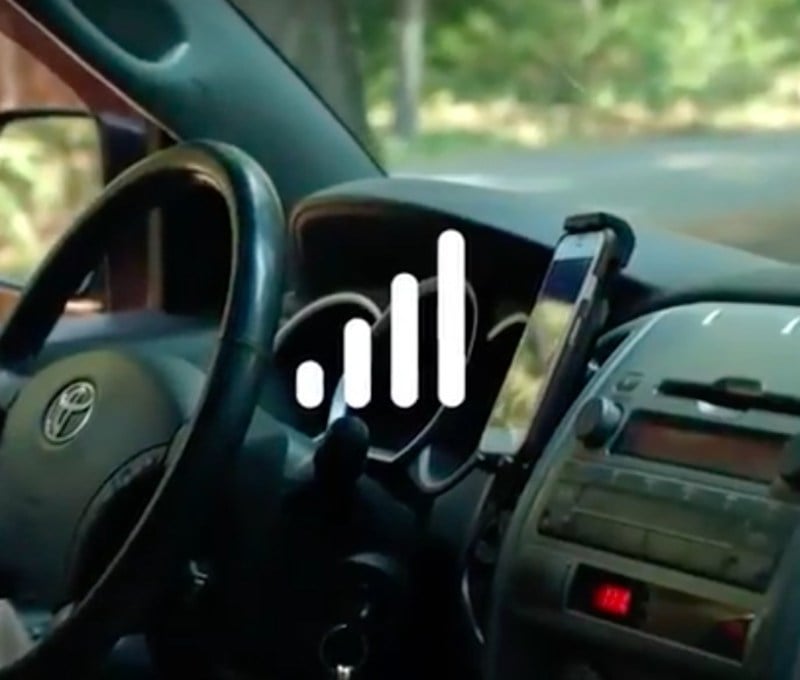 The Drive Sleek cell phone signal booster. Source: WeBoostWeBoost has released Drive Sleek, a cell phone signal booster with adjustable cell phone holder. It provides strong 3G, 4G and LTE wireless signals and is easy to place in any vehicle. It has a minimalist and low-profile design that provides many mounting options in places that most people store their phones while driving.
The Drive Sleek is a single-phone cradle that uses coupling technology for reduced loss from the outside antenna and to improve 4G, LTE and 3G cellular signals up to 32 times for cars, vans, RVs and boats. Drive Sleek is certified by the Federal Communications Commission (FCC) and Industry Canada. The device is compatible with all mobile phones and wireless carriers in the USA and Canada. This allows users to enjoy call quality, fewer dead zones and faster data upload/download speeds while on the road.
The WeBoost Drive Sleek has all the parts needed for an easy installation, including the Drive Sleek cradle, Drive Sleek booster, aerodynamic outside antenna, power supply and magnetic vent clip.
The signal booster only works with one smartphone at a time, but it is compatible with multiple smartphones and cellular case sizes thanks to the adjustable phone cradle/holder.
The exterior antenna magnetically attaches to the car's roof and reaches out to the cell phone towers to receive the signal with voice, text and data and then transmits the signal to the booster.
The booster receives the outside signal and amplifies the five frequency band it supports up to 32 times using a series of low noise amplifiers and filters. The signal is then sent to the Drive Sleek cradle where the user can enjoy a stronger signal for faster data and clearer call quality. The cell phone cradle receives an outgoing signal from the cell phone and transmits a stronger signal back to the tower through the same process.
WeBoost Drive Sleek will be available for $199.99. To learn more about this device, visit this site.