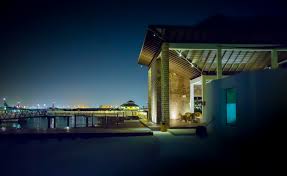 An example of a smart home with smart lighting. Source: Ahmed Abdelaziz
Telink Semiconductor will be demonstrating a number of applications for smart lighting, smart home, retail and logistics based on its devices at Bluetooth Asia 2017 conference in Shenzhen, China, September 26-27, 2017.
Bluetooth Asia 2017 will showcase a range of topics from commercial and industrial to smart home solutions with special emphasis on Bluetooth mesh networking and BLE 5.0. It will be a showcase of a multitude of IoT solutions enabled by Bluetooth. Telink Semiconductor offers chip solutions for a variety of low-power wireless technologies, including Bluetooth, BLE 5.0 and Bluetooth mesh.
During the conference, Telink Semiconductor will show demos using its Bluetooth technology for smart lighting, smart homes, retail cold chain logistics and many other applications. These demos will be devices like connected lighting, an Apple HomeKit smart lock, groups of electronic shelf labels, wireless temperature sensor networks and more.
For wireless smart lighting, the Bluetooth solution from Telink Semiconductor enables customers to easily implement features like on/off control, dimming and color space (luminance/saturation, RGB), control grouping control, scene mode control, timer or sensor integration, control bridge, mesh networks and power consumption profiling.
Telink Semiconductor will also show a smart lock mechanism using the HomeKit module based on its BLE SoC, which enables a password, fingerprint, key, card and manual operation. The combination of Bluetooth technology and Telink Semiconductor's devices enable simple functions like locking and unlocking and other features like security assurance, battery level, charging status, battery warning and archived log data.
The electronic shelf label is based on an E-ink screen that can display price, product name, barcode and promotions dynamically. The connectivity allows remote or centralized price and promotion changes synchronously, hence reducing maintenance and management efforts. The key features of the combination of Bluetooth technology and Telink Semiconductor's additional functionality are that long-distance data updates and secure data transfer with encryption are possible.
Telink Semiconductor's devices enable a wireless sensor network that can be used in the field and supply chain for data collection and automatic control if required for corrective action. The key features of the combination for Bluetooth and Telink Semiconductor's solution are low-power consumption, low data rates and low complexity. The demo will illustrate how information can be monitored and feedback collected by the temperature sensors at the nodes.
Telink offers a range of solutions for developers of low-power connected devices and products for IoT applications, including a number of system-on-chip devices, software development kits and reference designs.
Telink Semiconductor will be exhibiting at booth number 20 at Bluetooth Asia 2017.