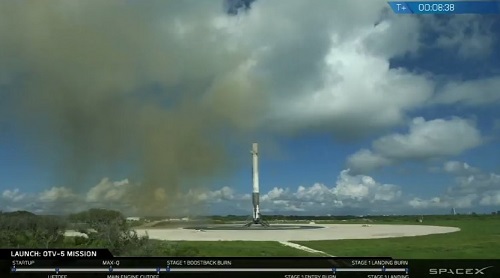 A successful landing of a SpaceX rocket that took place recently. Source: SpaceXYou can't say that Elon Musk, the CEO of SpaceX, doesn't have a sense of humor.
The innovative executive of both the aerospace company and electric vehicle juggernaut Tesla Motors rolled out a new video entitled "How Not to Land an Orbital Rocket Booster"—a cavalcade of SpaceX rocket fails.
The video shows a laundry list of things that have gone wrong in the testing of the company's rockets, including missing the landing pad, falling over, having equipment or propulsion failures or just simply exploding in the air.
Each fail is documented with the reason for the failure to give the viewer an idea of what went wrong, but it is all set in a tongue-in-cheek way with funny captions such as "It's just a scratch" after one rocket shatters into hundreds of pieces on impact.
The result is possibly the most expensive blooper reel in history.