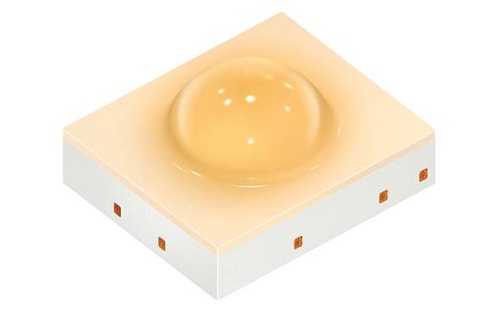 The Osconiq LED series. Source: Osram Osram Opto Semiconductors has introduced a new line of light emitting diode (LED) lighting products for use in linear and area lighting, high and low bay lighting and street lighting.
The Osconiq product line features robustness, an extensive color portfolio and scalable current. The small form factor of the chip allows for more LEDs with the same or different color combinations and are ideal for outdoor applications such as horticultural and architectural lightings as well as indoor lighting systems such as those installed in restaurants and hotels.
The colors in the Osconiq series include deep blue, blue, true green, yellow, red, far red and ultra white. The LEDs offer a range of flexible currents. While the binning current of 100 mA provides a competitive luminous flux, the LEDs can be driven up to 250 mA when customers need intense light.