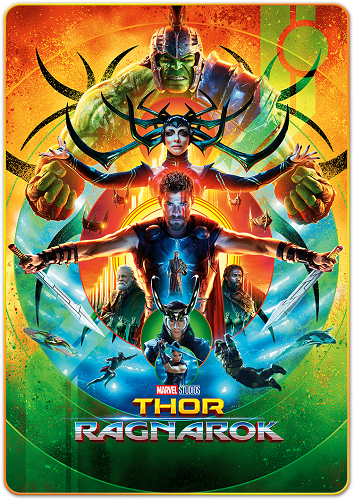 Thor: Ragnarok poster. Source: Marvel Studios The upcoming Marvel Studios movie "Thor: Ragnarok" may not on the surface appear to be the best promotional tool to get teenage girls interested in science, technology, engineering and math (STEM) skills.
But the movie studio is indeed encouraging girls, aged 15-18 in grades 10-12, to explore their STEM skills in the hope of winning a trip to the world premiere of "Thor: Ragnarok" and an immersive three-day mentorship in New York City with Disney Imagineering.
The goal of the contest is to create and share an original do-it-yourself project that helps families, communities or the world be safer, healthier and happier. Girls can create something complex or simple, including new toys, robots or apps.
The project, introduced by Cate Blanchett, who plays Hela in "Ragnarok," will award five finalists a trip to Los Angeles where they will present their project to experts with a grand prize winner being chosen for the three-day mentorship in New York.
Marvel Studios has previously held STEM challenges for girls tied to other films, including "Thor: The Dark World," "Ant-Man," "Doctor Strange" and "Captain America: Civil War."
The contest runs until Sept. 23 of this year and you can learn more about the project by visiting: https://www.marvelstudiosstemchallenge.com/home