Shenzhen University has launched its AR school badge in front of the International Conference Hall of Shenzhen University.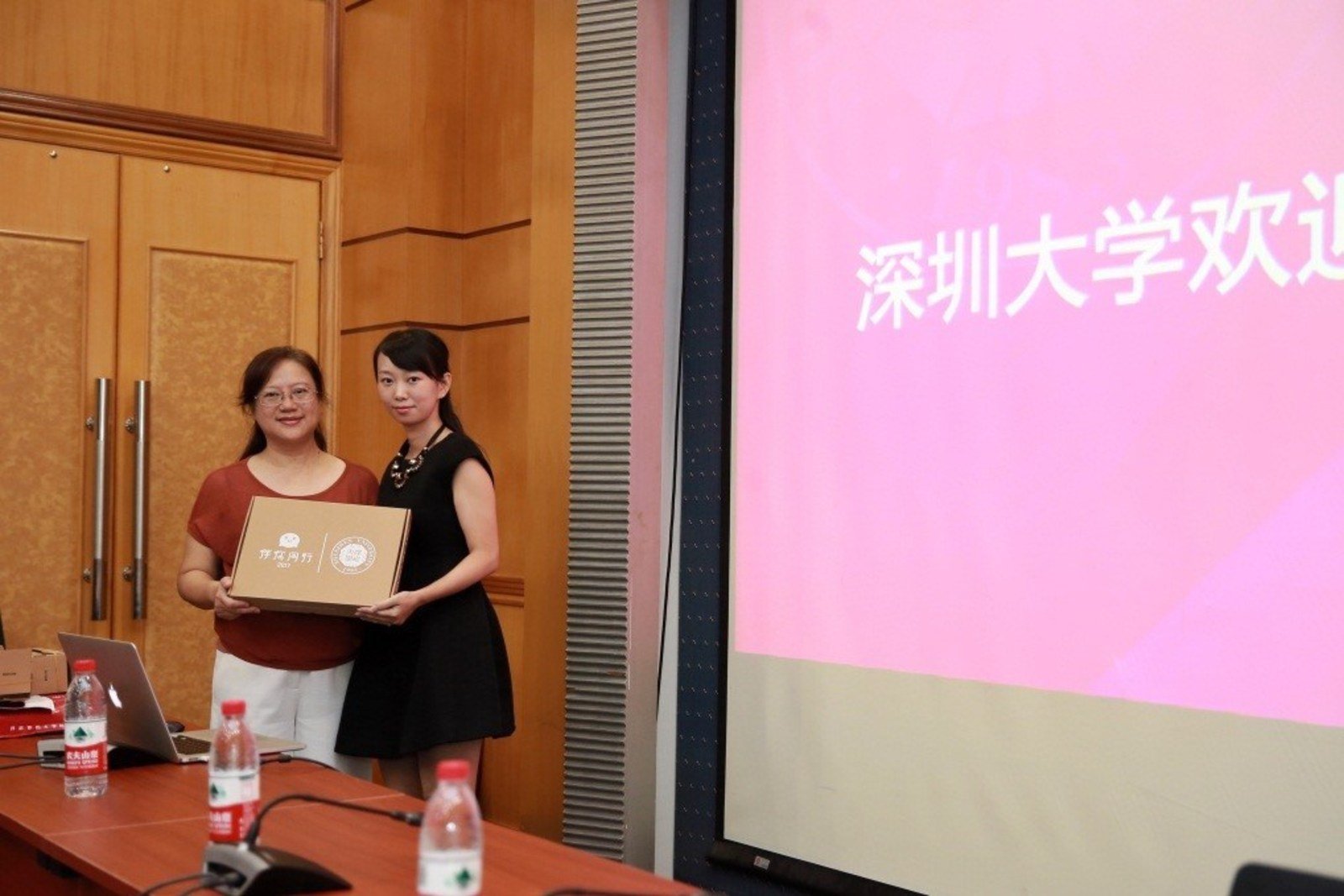 A photo of Teacher Fu (Dean of Admissions Office in Shenzhen University) and Liu Ling (Director of Product Centre, Instant Message Product Department, Tencent Social Network Group)
Users will use their mobile phone's QQ AR to scan and activate the school badge. When the school badge is activated, a Shenzhen University map will turn into a cartoon image and guide the users around a 360-degree view of the campus. When the mobile phone is moving, video content of the cartoon map will change according to the movement of the phone.
The AR school badge is currently available everywhere. There is no restriction to a geographical location and it can be scanned in QQ AR with a mobile phone at any time while the badge is in sight. Alumni can scan anytime, anywhere to return to their alma mater and check out any new changes that were made on campus.
Users can interact with the President of Shenzhen University and with students and alumni currently on campus while they are in the app. Shenzhen University is the first University in China to have an AR school badge.
The AR school badge is an important milestone for the popularization of AR technology in everyday life.