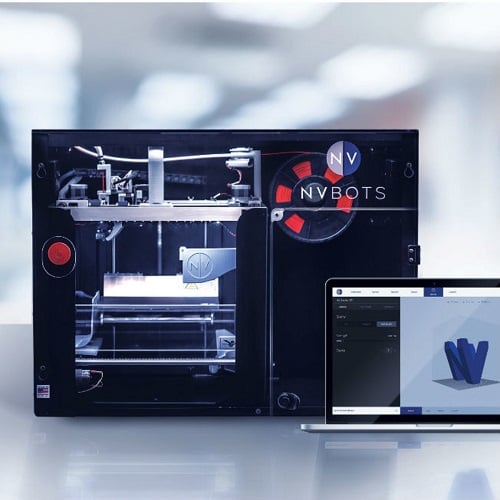 The NVPro 3D printer. Source: New Valence Robotics New Valence Robotics has expanded its line of 3D printers for incubator spaces with its NVpro printer.
The printer features an automated part ejection capability along with a proprietary software interface that allows for multiple users to submit print jobs and track the progress of their submitted jobs. Because users don't have to wait for another user to extract their finished print job or prepare the printer for the next print job, it fits in an environment where multiple people need to print but do not operate under the same company or central authority.
The NVPro also supports use from any internet-enabled device that further benefits an incubator space, New Valence says.
The 3D printer works well in a lab space where multi-users are working on different tasks, allowing them to queue up print jobs and go about their work without having to worry if the printer is ready or available, the company says.