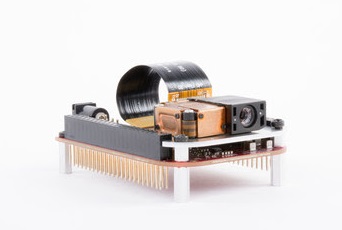 The LightCrafter Display 2000 module.
Texas Instruments has introduced a new evaluation module for developers to make it more affordable to leverage the company's digital light processing (DLP) technology.
The LightCrafter Display 2000 module is BeagleBone Black compatible and includes three TI parts, including the DLP200 nHD resolution IC, the DLPA1000 PMIC/LED driver and the DLPC2607 display controller.
TI says the board could be used for a wide range of applications, including home automation displays, industrial internet of things (IIoT), Bluetooth speaker, ultra-mobile smart TVs, smart thermostats, tiny pico projectors or smartphones and tablets.
The module is a standard interface with plug and play functionality for quick assessment, allowing signals from the display controller to connect with any 24-bit RGB-capable processor and providing solutions with an HD aspect ratio. The module is priced at $99.