1) Tell me a little bit about yourself and your background.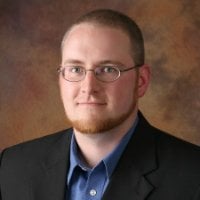 Dr. Charles Greene, COO of Powercast
I have worked at Powercast for 14 years, and it has been a great experience. My entire career has been focused on RF wireless power transfer, starting at the University of Pittsburgh where I received my B.S., M.S. and Ph.D. in electrical engineering. I have about 25 issued U.S. patents and many other foreign and pending patents in the wireless power and RFID fields. I have penned many articles and presented at various industry conferences in the U.S., Europe and Japan.
2) How did you start your career in electronics?
As a kid, I was constantly building stuff. Eventually, I started fixing electronics and doing electrical wiring. It was obvious that engineering was my path forward. I applied to the University of Pittsburgh, received a scholarship, and it went from there.
3) What drew you to wireless charging?
After completing my undergraduate work in electrical engineering, I had the privilege of joining the late Dr. Marlin Mickle's RFID group as a research assistant at the University of Pittsburgh. The group was working on a UHF RFID system on chip (SoC), including the antenna. I was tasked with the RF front-end chip design, basically the rectifier. The design work was interesting and rewarding, which sparked my interest in wireless power/charging. At that time, we were working on Active Remote Sensing, which was basically sensors without batteries. One of my colleagues in the group (who has been at Powercast for 12 years) then started working on recharging cell phones using the technology. That was the very early days but showed the potential of the technology.
4) What inspired Powercast to develop the Powerspot wireless charger?
We started in 2003 over a coffee shop discussion near downtown Pittsburgh. It was obvious to everyone in the meeting that long-range wireless power, or power over distance, would be a game changer for many industries and products. We spent several years refining the technology and entered the market at CES in 2007, where we won best emerging technology.
However, inductive solutions were just beginning to emerge, so the concept of powering consumer devices over distance was too much to comprehend. So, we focused initially on industrial and commercial applications and developed our first long-range RF transmitter–the Powercaster® transmitter with a range of up to 80 feet–which received FCC and IC approval in 2010. Since then, we've helped customers wirelessly recharge hermetically sealed waterproof designs, battery-free wireless sensors and many other devices.
This year, we decided that the consumer market was ready for long-range wireless power, so we returned to CES and began developing our next-generation transmitter–the PowerSpot® transmitter–which is currently being FCC tested. We plan to bring the standalone PowerSpot to market later in 2017, and we've already made available a subassembly and development kit for consumer goods manufacturers to begin to test and design wireless charging into their own devices.
5) How does this wireless charging device work?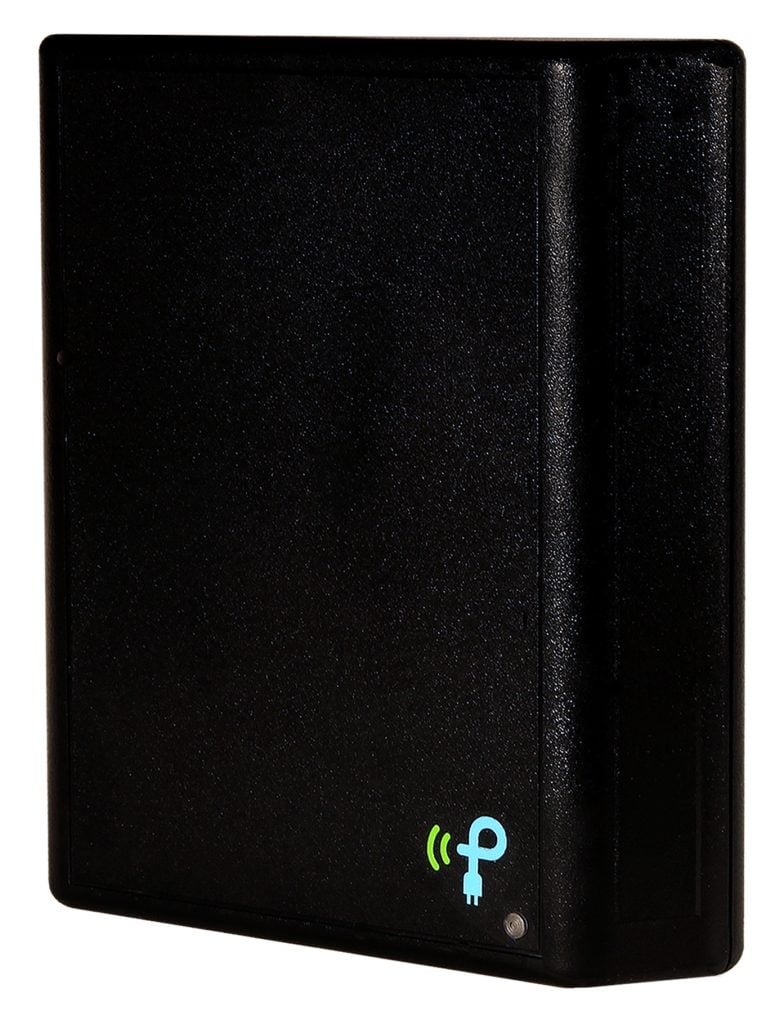 Powercast Powercaster transmitter is FCC approved and charges devices up to 80 feet (Image credit: Powercast)
Behaving like Wi-Fi where enabled devices simply charge when within the range of a power transmitter, Powercast's patented wireless power system provides over-the-air power to charge multiple devices–no wires, cables or charging mats needed. The transmitter sends RF energy (radio waves) to the Powerharvester® embedded in a device, which converts it to DC (with up to 75% efficiency) to directly power that device or recharge its batteries. Operating across a wide RF power (as low as -17 dBm) and frequency (10MHz to 6GHz) range, Powercast's PCC110 Powerharvester chip maintains high conversion efficiency amid changing operational parameters like distance and battery state of charge. This means the solution is flexible enough for applications ranging from industrial sensing to recharging of consumer electronic devices.
6) What makes the Powerspot transmitter different from other wireless transmitters on the market?
Currently, our Powercaster transmitter is the only power-over-distance wireless recharging transmitter that's FCC approved and available for purchase. Our new PowerSpot transmitter developed for consumer device recharging is still in the FCC approval process. There are other FCC-approved solutions on the market that provide close-range recharging but they require intimate or near intimate proximity in order to transfer energy. Our Powercaster and PowerSpot transmitters provide power over distance rather than close range recharging to offer more convenience to our customers.
7) What were the requirements for the FCC approval process? Was it difficult? How long did it take?
Our Powercaster transmitter, designed for industrial and commercial applications, was certified under FCC Part 15.247 in 2010. As with any RF design, there are always design challenges to overcome, like radiated and conducted RF noise. But, with proper design techniques, these challenges can be minimized. Remembering back, I believe it was nine months from having our product requirements document (PRD) until the TX91501 Powercaster transmitter was FCC approved and in stock through our distributors, Arrow, Future and Mouser Electronics.
8) What does the future for Powercast look like? Are there any exciting projects coming up?
We are always working on something new and exciting. That's what makes Powercast such a great place to work. Our team is constantly being exposed to new devices and markets. And, we have had the pleasure of working with some household names. We are very hands-on with customers and love visiting customer sites to see how our products and technology are being deployed and solving real-world problems. As for the future, our commercial and industrial roots are growing into consumer wireless charging. We expect to see many consumer deployments in the near future as the number of personal area network (PAN) devices grows.