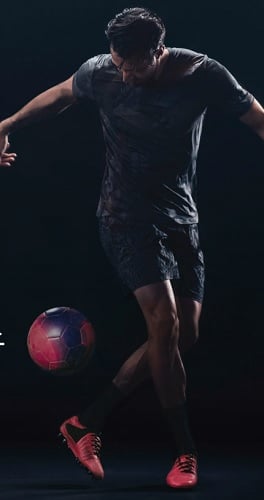 Stretchable smart clothing could change the fitness garment industry. Image credit: DuPont
Wearables extend beyond just the obligatory smartwatch or fitness monitor and into a new emerging market for smart clothing, also known as e-textiles.
Smart clothing is designed to feel like ordinary clothing on the skin, but at the same time, bring a level of functionality not normally found in every day clothes. This includes weaving electronics into the fibers and ink of the smart clothing with elements such as biomedical sensors, microcontrollers, fiber optics or even wearable antennas.
Taking a cue from this emerging market for healthcare and fitness industries, DuPont Advanced Materials has created a new line of stretchable electronic inks and films that can be used for smart clothing.
The materials, known under the brand DuPont Intexar, transforms ordinary fabrics into active, connected, intelligent garments that can provide information on heart rate, breathing rate, form awareness or muscle tension.
Intexar is offered as a suite of stretchable electronic inks and flexible substrates that are seamlessly embedded directly onto fabric using standard apparel manufacturing processes to create thin, form-fitting circuits. The garments using this technology can withstand more than 100 washes and continue to perform after repeated stretching, DuPont says.
Two manufacturers are already using the inks and filaments for smart clothing. Body Plus has developed a smart fitness shirt for the Chinese market that enables real-time monitoring and data collection (heart rate, breathing and muscle movements). Meanwhile, OMsignal is using Intexar technology for a high-end sports bra and a lifestyle bra that captures real-time ECGs, respiration and more.