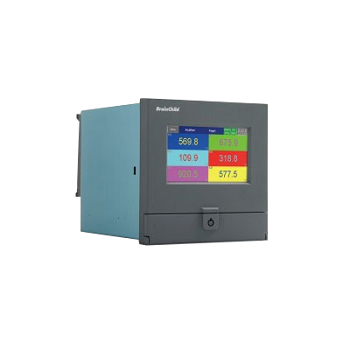 Image credit: CAS DataLoggers
Hospitals, clinics and pharmacies can now ditch their paper chart recorders for monitoring stored vaccine temperature. Brainchild Digital Chart Recorders offered by CAS DataLoggers provide a compact, cost-effective means to quickly review measured temperature data.
The Brainchild PR-10 Paperless Chart Recorder has a built-in high-resolution 4.3 in. touchscreen display, six channels, plug and play I/O cards and internal Flash memory storage. Staff can access onsite temperature data onscreen, from a remote location via RS-232/RS-485/RS-422 serial interfaces or via Ethernet networking.
The six inputs measure temperature from thermocouples or RTD sensors. Users can also log voltage and current data. Brainchild PR series recorders support a fast scan rate within 100 msec for all analog channels at high accuracy and feature several mathematical and programmable capabilities, including statistics with instant, average and minimum/maximum values.
Historical data can be stored on a remote host PC for data evaluation and printout, on Flash ROM or on a compact flash card. The system's data retention is specified at a minimum of 10 years. An alarm function ensures that medical storage units and other equipment are always operating at the correct values.