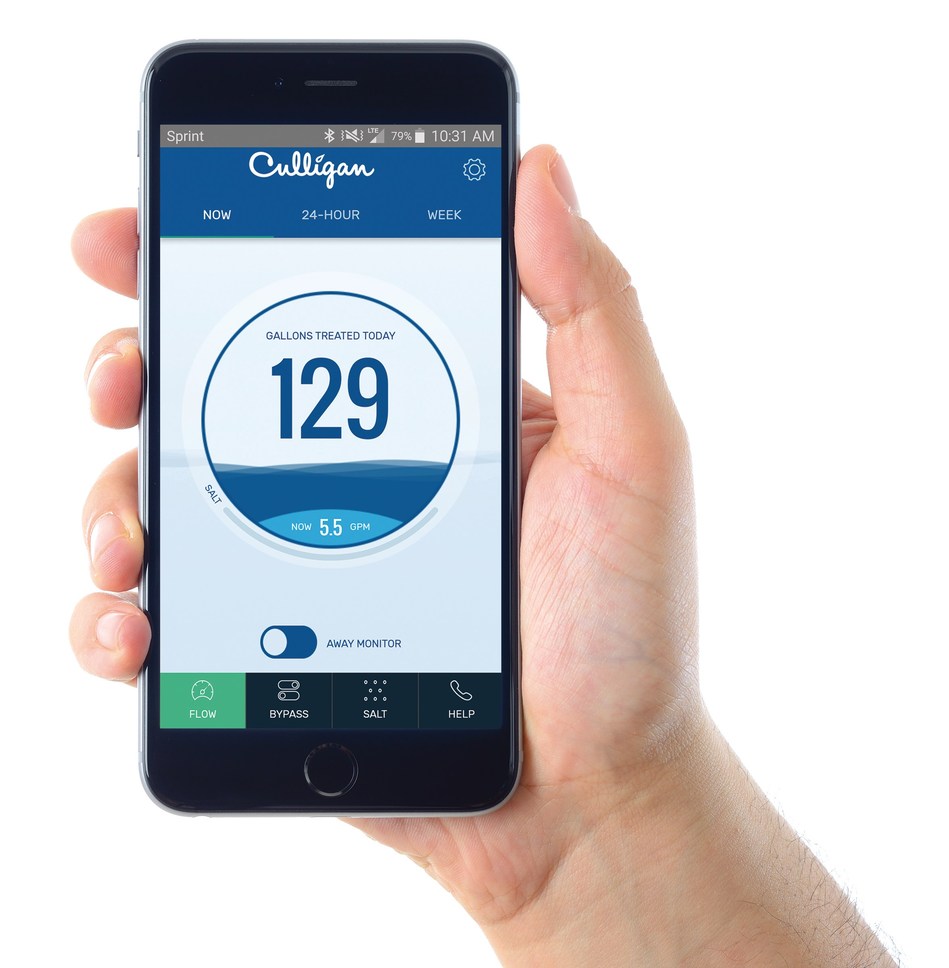 The Culligan Connect™ Wi-Fi mobile app aims to revolutionize the current state of smart homes and water monitoring. Image credit: Culligan
New technology developments are making our homes smarter by the day. Automated intelligence is on the rise in the average home, but water systems have been largely ignored and left behind. Culligan International is trying to change this trend. They are aiming to revolutionize the current state of smart homes with their new Culligan Connect™ Wi-Fi mobile app, the latest breakthrough in consumer monitoring. Culligan Connect provides added value to high-efficiency (HE) water softeners by giving homeowners the freedom to control their system through a mobile device. This app delivers peace of mind to the homeowner.
The Culligan Connect Wi-Fi accessory is easily installed by a trained technician. It includes a few unique features that help homeowners control their water. Users can conserve water and energy by tracking water usage, and can also bypass treated water for outdoor cleaning and watering applications. The smart system sends the user push notifications when salt supplies are low, alerts them when there is unexpected water flow and shares diagnostic reports to monitor the system status.
The Culligan Connect is compatible with Culligan HE water softeners in the United States and Canada. Users can download the free app in the App Store or Google Play Store. To learn more about this app, visit Culligan.com.