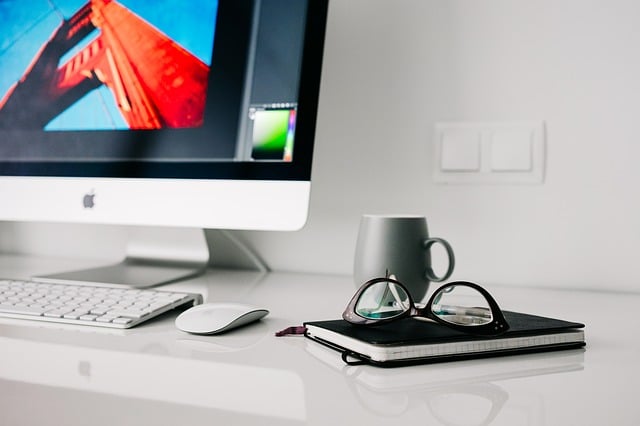 Touchscreens have revolutionized our phones and tablets, and while they have only been commonplace a relatively short amount of time, life without this ubiquitous technology seems almost impossible today. But does that mean a touchscreen monitor is right for your home office?
When our phones became smart -- incorporating internet access, email, messaging, social media, music and more -- touchscreens played a huge role in creating an enjoyable user experience. The features that make touchscreens so appealing for our phones also make them tempting for a laptop or PC. Practically speaking however, how these devices are constructed and used impacts the ease and functionality of a touchscreen. What works so effortlessly on a handheld device may not work so well on equipment designed for use on a desk.
Touchscreens are already available for laptops, laptop/tablet hybrids and desktop computers. Users will have to decide for themselves whether the advantages outweigh the disadvantages.
Here are some of the pros and cons to consider when thinking about a touchscreen computer, starting with the pros.
Faster Engagement
Pointing and swiping with a finger or stylus is quicker than navigating with a keyboard, mouse or trackpad. In a sense, touchscreens eliminate the middleman by allowing users to go directly to the menu, application or other selections they wish to access.
Eliminated or Reduced Learning Curve
Using a touchscreen is typically more intuitive than using a keyboard, with fewer commands and shortcuts to learn or puzzle out. Touchscreens also require less coordination and dexterity than a traditional keyboard or mouse, making them altogether less intimidating for new users. The shorter learning curve means progress and success come more quickly.
Greater Accessibility
Touchscreens are easier to use for those with physical limitations. A touchscreen is easier to see and access than a keyboard with a mouse or trackpad.
And now for the cons...
Annoying Performance Issues
"If you want your laptop to double as a mirror, get one with a touch screen," said Avram Piltch, LAPTOP Online Editorial Director. Most touchscreens, he explains, are made from a glossy material that is highly reflective and also limits viewing from angles other than head on. He does however cite Lenovo's ThinkPad T460s and T460 as examples of business laptops with effective non-reflective screens.
Another downside, of course, is a dirty screen caused by fingerprints and smudges -- a fairly unavoidable byproduct of constantly touching the screen.
Poor Ergonomics
Typing on a keyboard and using a mouse certainly have their own ergonomic challenges, but they can generally be addressed with a good chair, the proper desk height and taking breaks. Using a touchscreen on a laptop or desktop monitor which are vertical (unlike a tablet which can be held either vertically or horizontally) requires the user to extend and hold up his or her arm in order to access the screen. This can quickly get very tiring and the combination of typing on a keyboard as well as touching the screen requires even more hand and wrist movements that can lead to a repetitive use injury.
Increased Weight
While an increase in weight doesn't impact the use of a desktop computer, even a small increase in weight can become a burden for laptop users who often carry their laptops with them. Piltch reports that adding touch to a laptop can increase the weight by a not-so-insignificant 0.2 to 0.4 pounds.
Shorter Battery Life
The touch digitizer is constantly on, zapping battery power whether you use the touchscreen or not. For models tested by LAPTOP magazine, the difference amounted to several hours of battery life.
Higher Cost
Touchscreens, perhaps not surprisingly, also come with a higher price tag. While the increase may not be huge, it can nevertheless be large enough to make a tablet a more attractive option. Touchscreen computers that don't cost more tend to sacrifice other features such as CPU performance, memory, storage or battery size, according to an article on Lifewire.com. However, worth noting is the fact that the increase in cost and weight often results in better resolution.
Wave of the Future?
In 2012, CNet ran the headline, "Acer: Touch-screen laptops will be everywhere soon." And while five years later this still doesn't appear to be the case, they probably should not be counted out just yet. As the technology improves and some of the cons listed above are eliminated, more people will likely be drawn to touchscreens for home computers. And in the meantime, others will be willing to make sacrifices for what they consider the benefits of touchscreen.