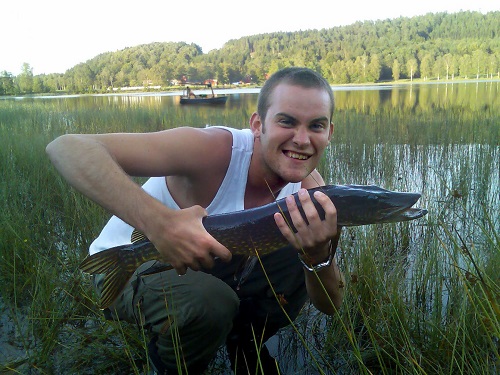 Can you spot what's not real in this photo? Find the answer in the story. Source: University of WarwickResearchers at the University of Warwick have discovered that most people can detect fake images of real-world scenes only about 60% of the time. And of those times, they can only tell what is wrong with the image 45% of the time.
"Our study found that although people performed better than chance at detecting and locating image manipulations, they are far from perfect," says Sophie Nightingale, Ph.D. student from the University of Warwick. "This has serious implications because of the high-level of images, and possibly fake images, that people are exposed to on a daily basis through social networking sites, the internet and the media."
Researcher set up an online test that used a bank of 40 images created from 10 original Google images. Six of the original images were subjected to five different types of changes—ranging from physical implausibility to physical manipulations. They then showed 707 subjects 10 random images that included each of the five original images and five manipulated images.
"We found that people were better at detecting physically implausible manipulations but not any better at locating these manipulations, compared to physically plausible manipulations," says Derrick Watson, from the University of Warwick. "So even though people are able to detect something is wrong they can't reliably identify what exactly is wrong with the image. Images have a powerful influence on our memories so if people can't differentiate between real and fake details in photos, manipulations could frequently alter what we believe and remember."
In a second experiment, 659 people completed an online task that tested their ability to locate manipulations regardless of whether or not they said there was one present. In this test, 65% of the time people were able to say something was wrong with the image but were only able to locate what was wrong 39% of the time.
"People's poor ability to identify manipulated photos raises problems in the context of legal proceedings where photos may be used as evidence," says Dr Kimberley Wade, researcher from the University of Warwick. "Jurors and members of the court assume these images to be real, though a manipulated image could go undetected with devastating consequences. We need to work to find better ways to protect people from the negative effects of photo manipulation, and we're now exploring a number of ways that might help people to better detect fakes."
In the photo, a boat has been added in the background and the trees have been manipulated for shading and additional foliage.