Biki, the first bionic wireless robot fish, has launched on Kickstarter. Biki features automated balance, obstacle avoidance and can return to the base. Biki has a 4K camera to provide a clear view underwater. Biki is small and strong.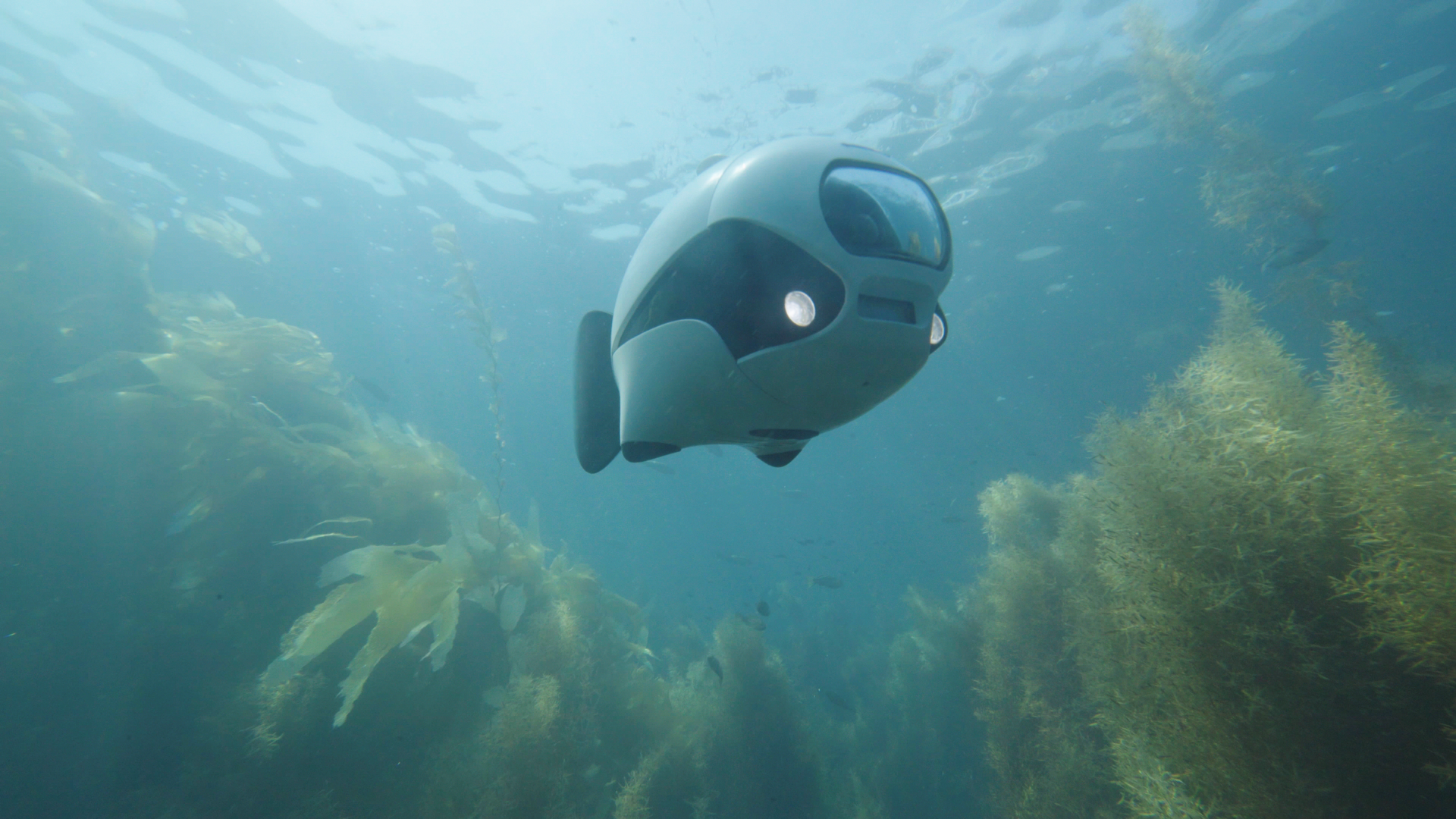 Biki the underwater fish drone (Biki)
Biki can swim with the camera for 90-120 minutes at a depth of up to 196 feet. The underwater drone can swim up to 1.12 mph and is fishtail driven. Biki has 55dB making it very and its design is made to look like fish, which means it won't spook any of the other fish and wildlife in the water.
The underwater drone is capable of stabilizing the camera for smooth videos and photos with the HD movement camera. There is an anti-shake camera platform that is based on the eccentric pan and tilt head. The camera can capture 4K Ultra HD Video. It also has a 150˚ wide-angle lens and 2x114 lumen lights so it can even capture video and photos in dark water. It also has a 32 GB internal memory, which can hold 2.2 hours of video with 1080 pixels or 5243 photographs with 8 megapixel, or 4000 photos without 8 mega-pixels. Now you can take underwater selfies in the ocean or even in your pool!
Biki is like a mini dolphin, using bionic sonar echolocation to locate and avoid objects in the water. The use of echolocation is what allows Biki to be wireless. Biki has a tail fin which can moderate and control the direction that Biki is going on. This tail fin driven technology is based on reverse Von Kármán vortex street theory from fluid dynamics, which is a repeating pattern of swirling vortices caused by the unsteady separation of the flow of a fluid around blunt bodies. This technology and the fin make it safe for Biki to be in the same water as children.
Biki has the technology of infrared rays and functions of automated balance, obstacle avoidance, and return-to-base. Biki uses the Autonomous Control Algorithm ROBOSEA™ which teams up with the Inertial Measurement Unit (IMU) to allow Biki to balance in the water automatically.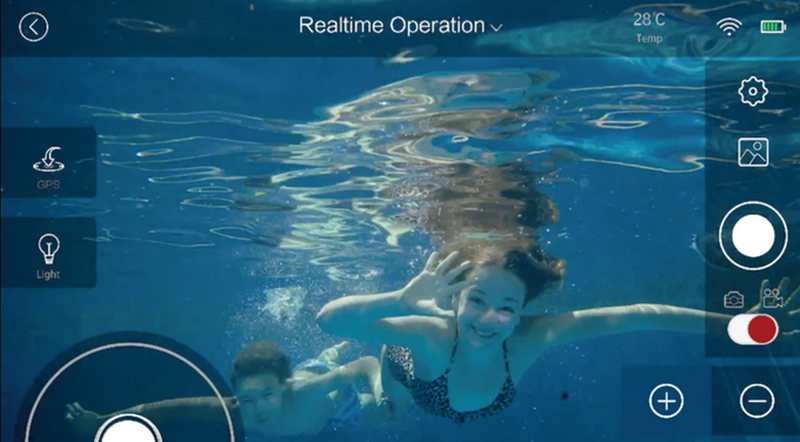 Watch your kids play in the pool with the Biki livestream (Biki)
You can also control Biki from the smart device app, view a live stream of what Biki is seeing, and customize the route you want Biki to follow. With the live stream function, you can watch your kids play in the pool without having to be sitting diligently by the pool. There is also a GPS built into Biki, which makes it automatically return to base and send the real-time location to mobile devices. You can also share the videos and photos the Biki is capturing instantly to your social media accounts through in the Biki app. Biki can also be controlled by the remote.
Biki allows users to explore places in the ocean that previously was inaccessible to divers. Areas that are too small for humans to fit in can easily be explored using Biki, without disturbing the aquatic environment.
Biki uses the technology of ABS crashworthiness and resistance-to-weathering glass fiber. Biki will last in any environment from 32-158˚F, corrosive offshore environment or under long-term sunlight.
Dr. Xiong Minglei, CEO of Robosea and major researcher in the Intelligent control room of the Engineering Institute of Peking University, created an underwater fish similar to Biki for a study being done in Antarctica. The underwater fish drone was able to survive in very cold, dark waters. It achieved the smoothest underwater operation and gathered water data via live transmission for the lowest cost and highest efficiency. This underwater robot has been further developed to create Biki.
Biki weighs 2.4 pounds. It has a battery of 26000mAh, which takes 2 hours to charge and can last anywhere from 90-120 minutes. The image resolution is 16MP and the video resolution is 3840x2160P. Biki can survive a drop from 30 cm in the air. One Biki kit comes with a Biki, one waterproof bag, one controller, one charging cable and one charger.
Biki is currently on Kickstarter with $202,412 of a $20,000 goal achieved. There are 14 days of the campaign left. In order to receive one Biki, contributors have to donate $599 or more. The highest level of reward is for backers to who donate $2,699 or more, and they receive 5 Biki drones with 5 charger kits and 5 waterproof bags. Biki manufacturing started in June 2017, and Bikis will start shipping out in September 2017. To learn more about Biki, visit the Kickstarter page.