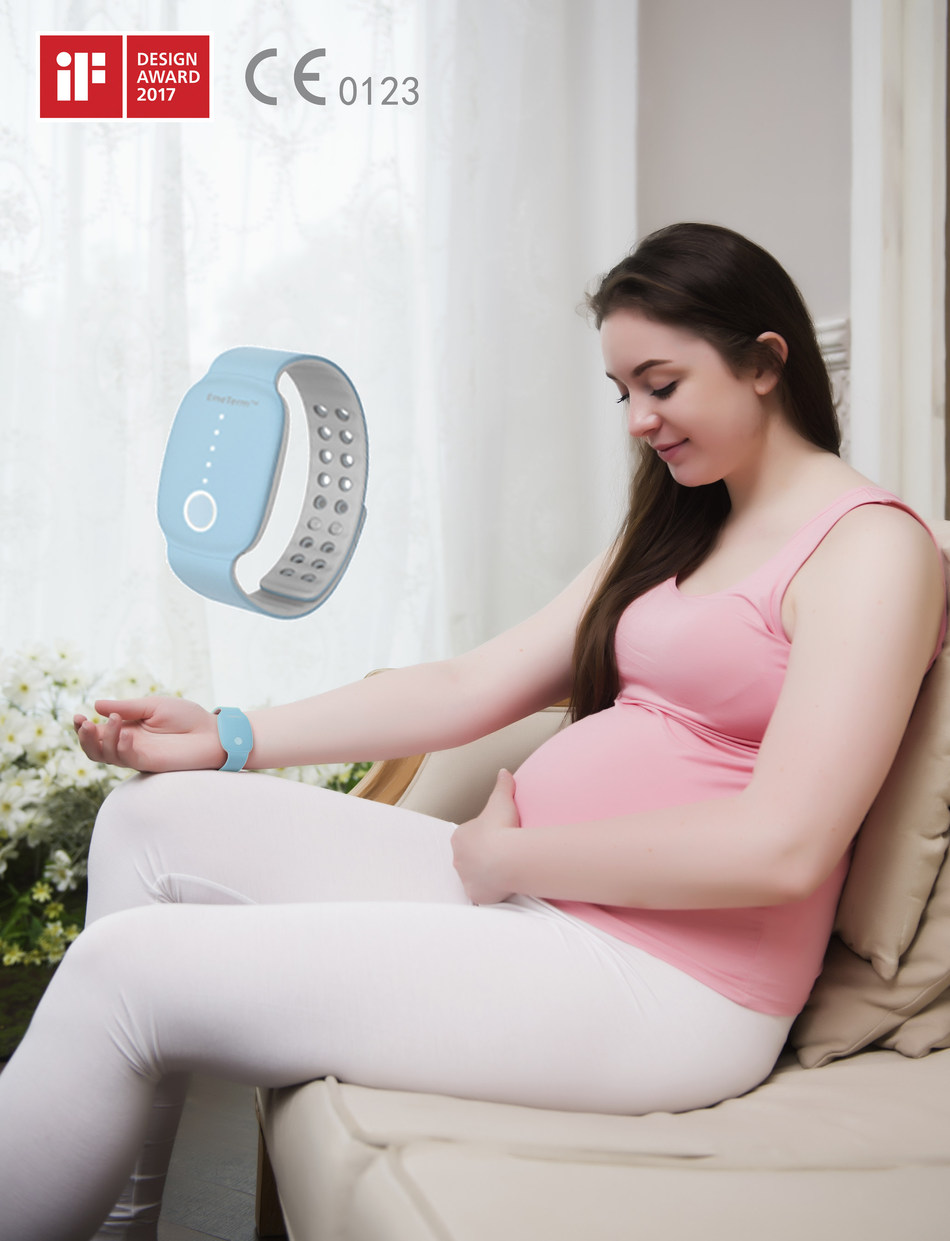 New bracelet helps with morning sickness. Image credit: WAT Medical Enterprise
WAT Medical Technology Inc. has released a new electrical pulse bracelet for pregnant women. EmeTerm™ is a drug-free, non-invasive and precise neuronal electrical stimulation technology that aims to prevent and relieve morning sickness.
EmeTerm releases a low-frequency electrical pulse from the user's wrist. The frequencies adjust the vagus nerve signals that are traveling to the stomach. This prevents or postpones the brain from transmitting nausea signals from going to the stomach. It then slows down the nausea-inducing irregular gastric contraction and reduces nausea for the user.
EmeTerm aims to be a medically safe solution for pregnant women. The materials used in the device meet medical standards that are currently in place. EmeTerm uses medical silicon instead of natural rubber, making the device hypoallergenic. Inert metal is used in the electrodes to avoid skin irritation. The electrodes are parallel with the tendon, enhancing the electric condition and eliminating the need for conduction gel with potentially allergenic chemical compounds.
To learn more about this morning sickness prevention bracelet, visit the WAT Medical website.