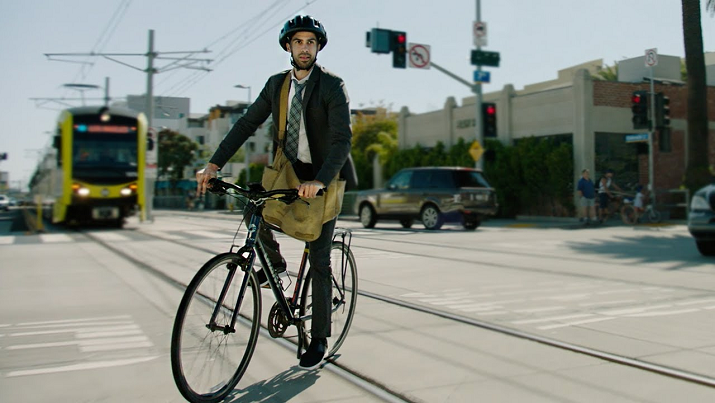 The X1 Helmet. Image credit: Sena
Sena has released their new smart helmet into the cycling market. The X1 Helmet is a fully integrated Bluetooth helmet for cycling and it is now available worldwide.
The X1 is equipped with a fully integrated Bluetooth communication system. Users can stay in touch with up to three riding companions with the built-in intercom. Bluetooth 4.1 allows riders to pair the helmet with their smartphone to listen to data and cues from fitness apps, GPS directions, music and take and make phone calls. This is controlled by a three-button design on the side of the helmet. Sena's current product lineup includes compatible remote controls, cameras and more.
There are open ear speakers built into the helmet above both ears to deliver audio to the rider in any condition. These speakers also allow riders to maintain awareness of their surroundings due to the open ear design. The microphone is integrated into the front of the helmet for functionality and is equipped with Sena's patented Advanced Noise Control™ technology for minimal wind and background noise. The X1 is available in quartz white, indigo blue, orion gray and jet black in sizes M and L for $199.
Sena will be releasing the X1 Pro in the next few months. The X1 Pro will have the same functionality and design as the X1, but it also comes with a QHD camera built into the center of the helmet. The X1 Pro allows riders to capture audio and video of their ride. Riders can record up to two hours of 1440p or 1080p video. The X1 Pro will be available for $349.
To learn more or to buy the helmet, visit the Sena site.