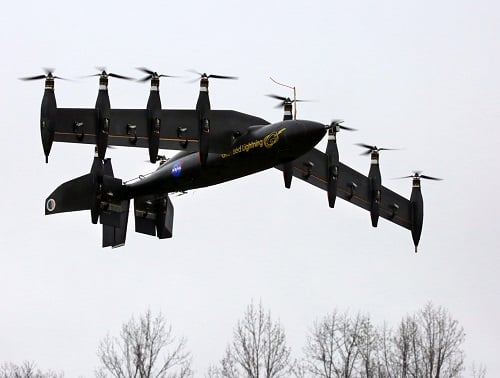 NASA's lightweight, high strength materials for aerospace vehicles is one of the technology patents available for license. Source: NASA Langley Research CenterAll those cool (and crazy) ideas that NASA has been kicking around for years were just made easier to license by the agency with the introduction of its Automated Technology Licensing Application System (ATLAS).
ATLAS, because everything needs a catchy acronym, gives those who want to license patents from NASA a more streamlined, central online tool for applying for more than 1,400 innovations from the space agency.
Many of these technology achievements NASA is using today, or has used in the past, to explore space, are available to commercialize or meet a design challenge, NASA says. ATLAS is a searchable tool that ranges from aeronautics and propulsion to electronics, materials, sensors, instrumentation and a broad array of other segments.
The ATLAS tool is automated and guides the user through the licensing application process—gathering information on the company, goals of the business and target markets. The system then emails status updates to the applicant.
"Streamlining and simplifying our licensing process saves businesses time and money as they pursue commercialization of NASA's technologies," says Dan Lockney, technology transfer program executive for Space Technology Mission Directorate at NASA. "Licensing patents isn't new, but with the NASA license application tool, and our comprehensive portfolio of available technologies, we are making NASA's work available to industry, which is a significant achievement."
For more information about ATLAS, visit: https://technology.nasa.gov