Moby Mart, by Wheely's Inc., is the first unmanned 24 hour store on wheels has launched for beta testing in Shanghai. Moby Mart allows customers to have the store come to them instead of going to the store themselves. Customers can step in the store grab what they need, and leave, similar to the new staff free Amazon stores.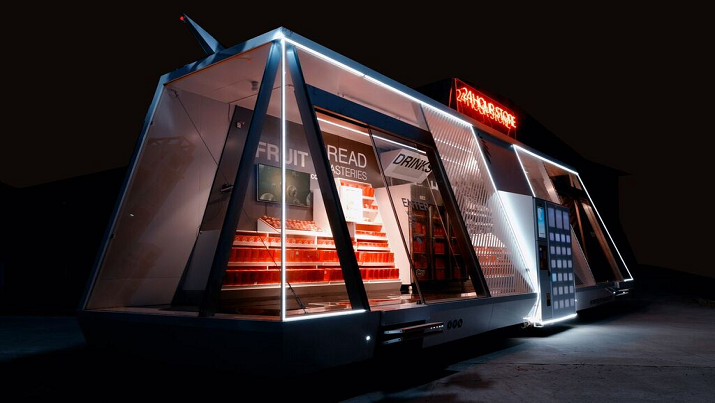 The exterior of Moby Mart (Wheely's Inc.)
Moby Mart uses AI, patented inventions and the cloud to operate. The team hopes to launch Moby Mart all over the world in major cities once it is out of beta testing. The autonomous store runs on electricity and has solar panels to make it environmentally friendly. Moby Mart also has an integrated air purifier that cleans the air as it roams the streets. The self-operated store is stocked through drone delivery. It is also equipped with Hol, a holograph store assistant that uses AI to answer any questions that customers may have as they shop.
Wheely's Inc. created Moby Mart in collaboration with Hefei University in China and Himalafay, a company with technology for unstaffed stores. To learn more about Moby Mart, visit the site here.