Industrial Electronics
8 Factors Contributing to the Growth of Laser Engraving
15 June 2017
Sponsored content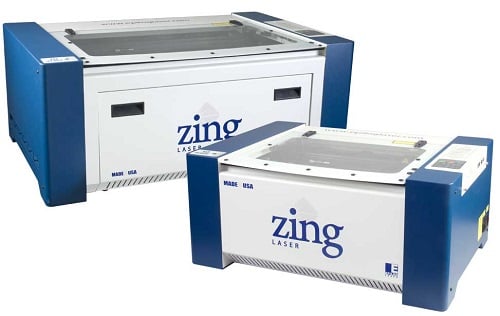 Figure 1: The Zing Series laser engraver. (Source: Epilog Laser)Laser engraving was once thought of as a process only used by industrial companies that could personalize items for corporate use. However, today - with numerous small businesses cropping up and the rise in the maker movement- laser engraving has moved from just a small number of companies offering services to a growing industry that takes only a small investment to give home businesses or small vendors a little something special to offer customers.
Over the past five years, the market for laser engraving has grown substantially, managing a compound annual growth rate (CAGR) of 5.5 percent through 2016, according to market research firm IBIS World. Driving this growth is an increased level of consumer demand for customization and personalization of products such as smart phones, tablets, cutlery, wood, metal and other materials is becoming a popular option. In addition, businesses are using laser engraving for promotional items, plaques and signage.
Over the next five years, revenue and unit shipments are expected to continue to increase thanks to laser engraving becoming more easily available and affordable. Product lines such as Epilog Laser's Zing Series, as well as the continued growth in disposable income and discretionary spending, allows small businesses to offer unique touches to generic products.
Other factors contributing to this increasing rise in laser engraving range from an increased interest in personalization, to rising accessibility, to the maker movement, to branding and new use cases for engraving.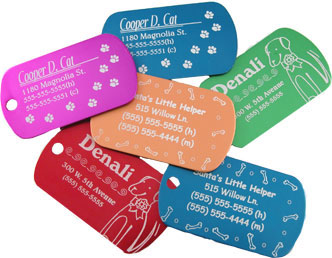 Figure 2: Customize an ID tag for your pet using laser engraving. (Source: Epilog Laser)Factor 1: Increased Focus and Interest in Personalization
If you have ever visited the e-commerce website Etsy, it is easy to see how the growth of laser engraving has blossomed over the past few years. The focus on personalizing an item is a way to take something as simple as a pair of wedding champagne flutes and turn them into a personalized, more meaningful gift.
A simple search for "laser engraved" on Etsy shows a plethora of vendors offering an endless amount of personalized products for the taking including jewelry, wedding glasses, craft supplies, bags and purses, computer supplies, personalized dog collars and tags, woodworking, pint glasses, pens, tools and golf tees, just to name a few.
With the trend in small home businesses becoming increasingly popular, laser engraving has become a way for those selling trinkets and numerous other items to differentiate from the competition. Many vendors on Etsy even offer blanket laser engraving services, meaning you send the item you want engraved to them and they send it back with whatever logo, name or graphic you want on it.
In business, with popular electronics being produced by the millions, laser engraving gives a personal touch to an item that many people already have. Engraving custom graphics, names or logos on these mass-produced electronic gadgets is a great way to set something apart from an ever-increasing crowd of products.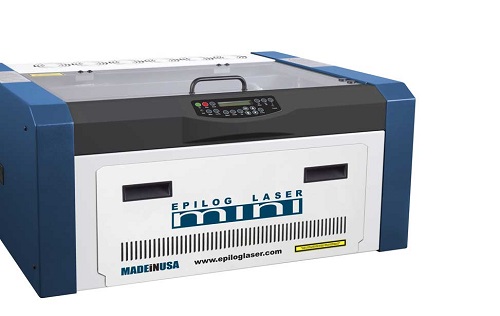 Figure 3: The Legend Series Mini laser engraver. (Source: Epilog Laser)Factor 2: Now More Accessible
Previously, laser engraving machines and cutting systems were hard to come by. Supply was limited and, more importantly, the cost to own a machine exceeded what typical home businesses or small vendors were willing to shell out in order to garner the technology.
Today, laser engraving is no longer just for big factories; potential buyers can own these machines for far less than they may realize. Whether you are looking to purchase or lease-to-own a laser, or even rent time on one, there are locations worldwide that can cater to your needs. Epilog has its laser engraving/cutting tools in a wide variety of shops across the U.S. and has numerous distribution houses throughout the world. It also offers academia and universities ways to find systems by geographic location.
This accessibility has given rise to the adoption of laser engravers in fabrication labs, makers, school labs and more in order to teach students and give differentiation for small businesses to customers who are looking for a bit more than generic products.
Factor 3: The Maker Movement
Makers are growing every day as consumers continue to explore the satisfaction of doing things themselves. Do-it-yourself has become a rallying cry for many to learn new skills, create new products or save costs on a project that would otherwise be outsourced.
Kickstarter and crowdfunding have played a huge role here, giving rise to different products that are now available from different people. Some of these products would never see the light of day if not for crowdfunding as the primary support means for their endeavors.
Laser engraving is playing a role here, as Epilog Laser recently displayed its abilities at the Maker Faire Bay Area. Hobbyists and tinkerers have shown a strong interest in laser technology and its capabilities. Laser engraving can bring ideas from concept to sellable form through prototyping, embellishment engraving or even by starting a custom engraving business.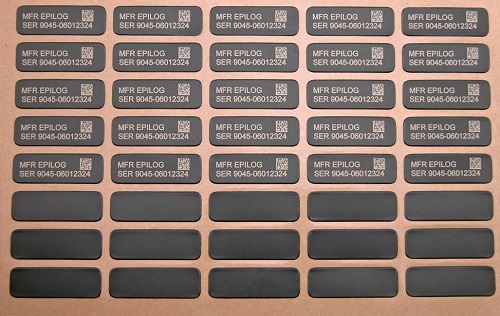 Figure 4: ID tracking can be made specific with laser engraving to provide an extra layer of security, inventory control, tracking and loss prevention. (Source: Epilog Laser)Factor 4: Rise in Industrial Uses
Beyond small businesses, laser engraving is seeing a rapid rise in use cases for technology in the industrial segment. One of the bigger segments is in identification security where laser engraving is ideal for credit cards, ID cards, sensitive documents and other items that require increased safety measures.
Laser engraving permanently marks an item, providing a check and balance against counterfeit products or replicas. In ID cards, multilayer formats are used to alter the color of the lower layer's pigments without affecting the top transparent layer. This ensures a product is safe from fraud, produces high quality images and text, is tamper-proof and customizable to each organization's needs.
Laser engraving can provide serial numbers, time stamps, part numbers, component labels, date codes, bar codes, or industry specific codes. Needless to say, laser engraving has become an important tool in parts identification, inventory control and tracking, safety and warning notification and loss prevention.
As technology advances, future uses for laser engraving to provide an additional security layer could be found in robotics, 3-D printing and the automotive industry.
Factor 5: Rise in Branding
Branding not only gives corporations a greater presence in the world, but it is also becoming a sneaky way to deter theft of products and corporate assets. By laser engraving a company logo or name on corporate-supplied items, it is clear to see who owns what. Someone looking to sell a stolen item might have a tricky time explaining as to why it has a large logo or corporate name on it.
Since lasers can easily mark barcodes and serial numbers, these items for corporations can be better tracked than generic electronic items, while at the same time providing an extension to natural branding activities.
Factor 6: Affordable Pricing
While laser engraving and cutting machines have become more popular, prices have remained stable in the market. And because laser engraving is a very competitive market (due to the advent of low-wattage systems with lower quality engraving), those that want to own or lease a laser engraver or cutter can do so without breaking the bank.
Epilog's entry-level systems start just below $8,000 in the United States and, with approved credit, Epilog offers leasing options for as low as $160 per month.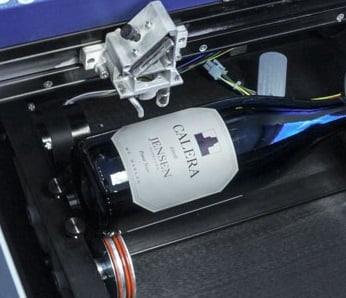 Figure 5: The rotary attachment allows for cylindrical items such as wine bottles, glasses or flashlights for engraving. (Source: Epilog Laser)Factor 7: More Accessories
Advances in laser cutting and engraving have led to the development of new accessories being on the market, leading to more and better uses. Rotary attachments, optical lenses, air compressors, pin tables and photo processing software, all available from Epilog for its Legend line of laser engravers, give users the opportunity to engrave objects that couldn't be done with the standard printer and provide for the best cutting results.
Factor 8: New and Different Markets for Laser Engraving
Lastly, while makers, Etsy and ID tracking are leading to greater use for laser engraving, they aren't the only ones. In fact, one of the reasons for future expansion of laser engraving tools is due to the development of new segments getting in on the action. These segments include woodworking, metalworking, digital and retail signage, model-making, apparel shops, fabric shops, gadgets and sports equipment.
These eight factors are contributing to the continued development in the laser engraver/cutting market that, after five years of impressive growth, appears to show no signs of slowing down.
Find Free Electronics Datasheets