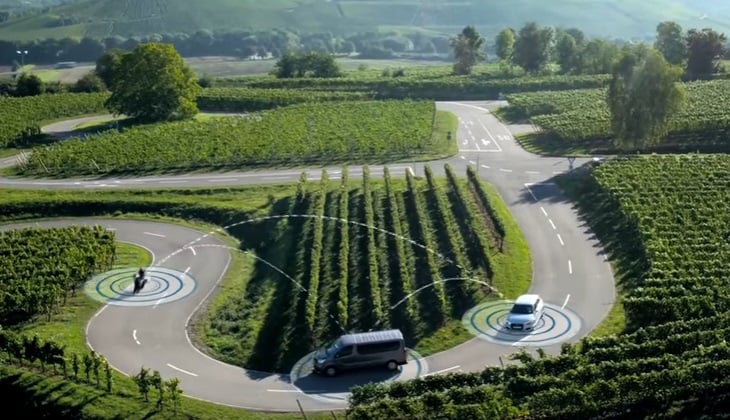 A new technology now in pilot development has one goal: to keep motorcyclists safe. The technology was developed by Autotalks, an Israeli automotive technology company, and is based on its B2X (Bike-to-Everything) chipset.
According to Autotalks CEO Hagai Zyss, motorcycle accidents are one of the world's leading causes of unnatural deaths. Zyss cites 2015 World Health Organization stating that 23 percent out of 1.25 million traffic fatalities is a motorcycle rider, and a 2013 U.S. National Highway Traffic Safety Administration (NHTSA) study indicating that motorcyclists have a 26-fold higher risk of death than those who drive other vehicles.
A common claim among drivers involved in accidents with motorcycles is that they did not see the motorcycle approaching. The company aims to enhance safety with its Bike-to-Vehicle, or B2V, solution by providing the vision and communications necessary. The technology allows vehicles to detect motorcycles that are not visible to the human eye or cameras. It can be easily integrated into existing vehicles, and consumes minimal power. Its high range of operating temperatures and small size also allows for resistance to the strong vibrations and challenging environmental conditions of motorcycles.
The solution works by employing DSRC (dedicated short range communications) protocol, which enables cars and motorcycles to safely exchange data like speed, direction, location and braking mode.
Last month, Bosch announced it is conducting a B2V study that incorporates Autotalks' B2V technology along with Ducati's motorcycles and Cohda Wireless' software stack. According to Bosch accident research, the B2V technology could potentially prevent nearly a third of all powered two-wheeler accidents with casualties in Germany.
Autotalks technology is scheduled to be mass-deployed by 2019.