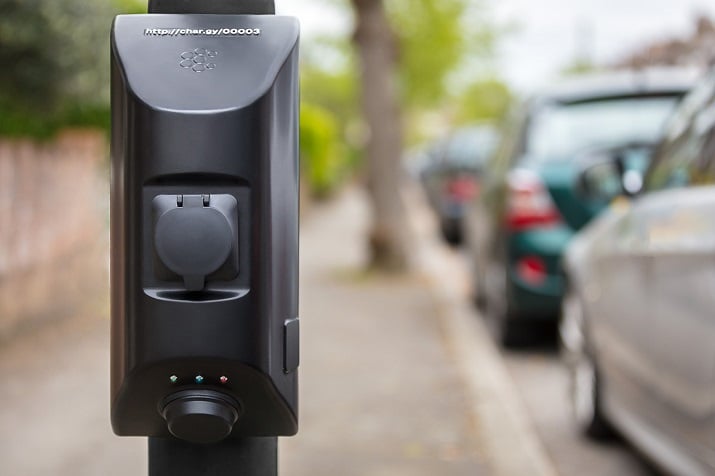 Char.gy installs the system on a lamp post and works with government to remove hassles of set-up. Source: char.gyThe rise of Tesla Motors to center stage in the automotive world changed the industry proved that consumers not just wanted electric vehicles (EVs) but were willing to pay a hefty price tag for them as well.
Fast forward to 2017 and every automotive OEM has multiple plans for multiple EVs in their car lineups in the coming years. Tesla's success has also spurned the onslaught of numerous electric car start-ups looking to get their own piece of the pie.
While the influx of electric vehicles is on the horizon, powering these vehicles remains a bone of contention with various charging companies looking to expand their platform to public outlets in many countries.
However, a start-up has another idea. Bringing the electric vehicle charger not just to your neighborhood but on the street where you park it. Char.gy is a London-based company that has patented a technology that connects electric vehicle chargers to existing street lighting. The goal is to remove the hassle of having to charge your vehicle at public locations or having to install a charging point inside your home or garage.
With space an issue in many neighborhoods, the option could open the door for many people that would not think about getting an electric vehicle because they have no place to put the charger.
Richard Stobart, CEO of Char.gy, sat down with Electronics360 to talk about the technology, its business model and advantages of connecting chargers to street lamps.
1. How did the idea of connecting an electric vehicle charger to existing lampposts come about?
I'm scratching an itch! I live in Southwest London and I don't have off-street parking, like the vast majority of residents. I want an electric vehicle but there isn't anywhere convenient to charge it. There is a lamppost outside my house. I started thinking, then researching, then building. Our software company, Unboxed, was looking at product ideas, so we put this idea through our internal incubator. We spoke to some councils and to OLEV and there was lots of interest so we persevered.
2. Are there challenges to adopting this technology to lampposts that are owned by the government such as regulations or laws?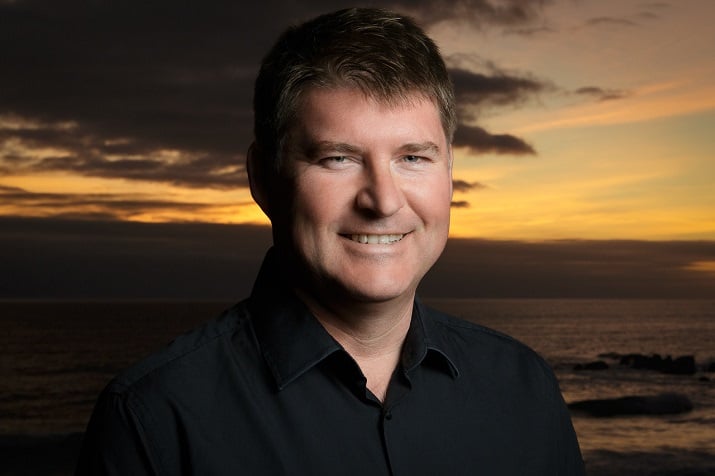 Richard Stobart is the CEO of char.gy. Source: char.gyThere are. We are focused on the U.K. at the moment so we speak primarily about our experiences with the U.K. challenges. Our model has the councils owning the device and licensing us to operate them. Our device is currently being tested and certified to meet all the public safety requirements. U.K. Power Networks have been working on finding solutions and Ofgem [U.K.'s Office of Gas and Electricity Markets] has also been helping us find our way through existing legislation.
3. If someone wants a charger on a lamppost in their neighborhood, what is the process of getting it installed? Do you need governmental approval first and then municipal help in set-up?
Generically, in the U.K., they need to approach their council who will need to prove a need and then get one installed for them. Our approach is to handle all of the process for them and the council. They lobby their council through our website and we then take the request forward to the council who then (hopefully) agrees to use us. We then handle the installation, government grant back to the council and lease it back from them to run the service. The resident and anyone else can use the chargy on a pay-as-you-go or monthly subscription model.
4. Your platform calls for users to pay a monthly fee to access charge points, is that business plan the only option? Are you working on potential full ownership of a charging point?
The monthly payment or pay-as-you-go covers the usage and electricity. The council will always own the infrastructure. On private installations, it is possible to buy a chargy but we are not focusing on that model as there are lots of other solutions for that.
5. What are the advantages to this system over traditional systems from vendors such as ChargePoint, PlugShare and SemaConnect?
Our solution is analogous to home chargers, rather than destination chargers. We would like to see people start to think differently about charging their cars. Rather than the way they use petrol, filling up periodically when they are running low, we would like to see people topping up frequently, like the way they charge a mobile phone.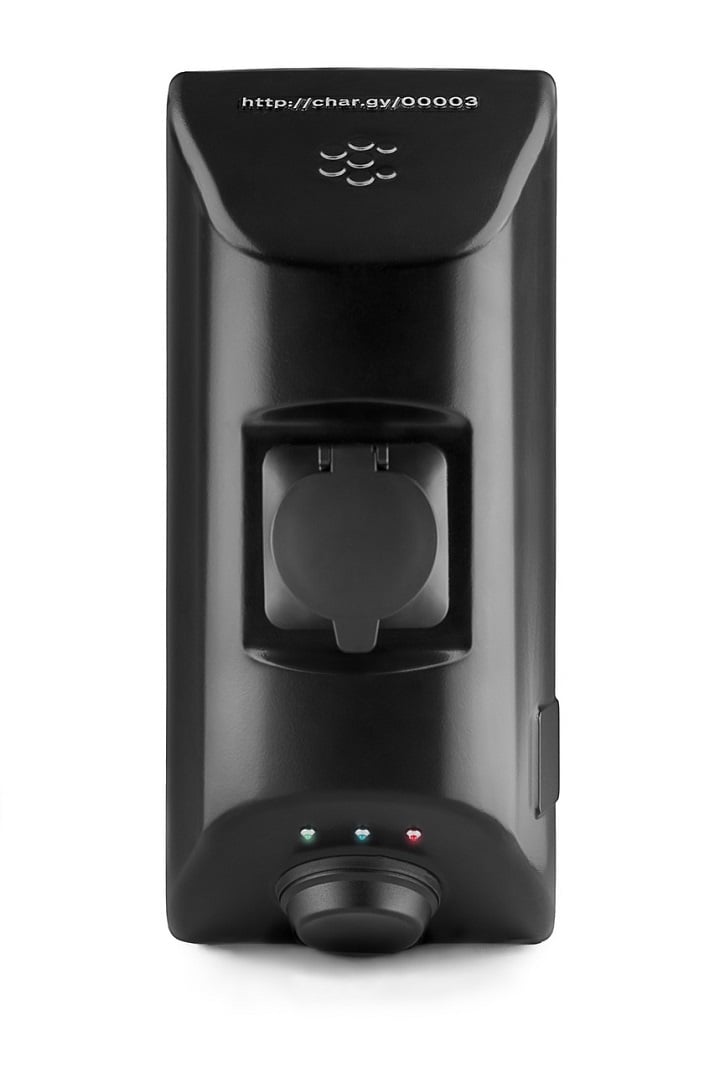 With 750,000 lamp posts in London and with 72% without off-street parking, char.gy could bring new customers for electric vehicles. Source: char.gy6. Char.gy is based in London, is there a need for more electric vehicle chargers in the city?
London is facing EU fines for not meeting its pollution reduction targets. The take-up of EVs is slow but increasing. It is estimated that there will be up to 59 000 EVs in London by 2020 and 250,000 by 2025. Transport for London has an objective to be the "ULEV capital of Europe". 72 percent of residents don't have off-street parking. There are 750,000 lampposts in London. It seems like a good city to start with. For example, in some boroughs there are less than five public charge points. Historically, a lot of them have been out of service as can be seen on zapmap.
7. How many chargers have you installed in England so far? What is the strategic plan for installation in the future?
We are still awaiting certification. When that's complete we will run an alpha with 10 in Richmond. We are also talking to other London boroughs and some U.K. cities. We plan to have 100 live by July 2017 and 1000 (at least) live by July 2018, ramping up significantly after that.
8. What are plans for expansion? Are you looking at other countries?
We will have EU-wide certification and their cities are short on off-street parking too, so Europe is a natural next step, followed by the Far East and North America.
9. Are you working with governments in cities for mass deployments of the EV chargers?
Outside of London, not yet. We are talking to car clubs and taxi companies.
10. Could the technology be ported to other existing infrastructure that's out there beyond lampposts?
Absolutely. Electricity is electricity.
To learn more about char.gy, visit the company's web site at https://char.gy/