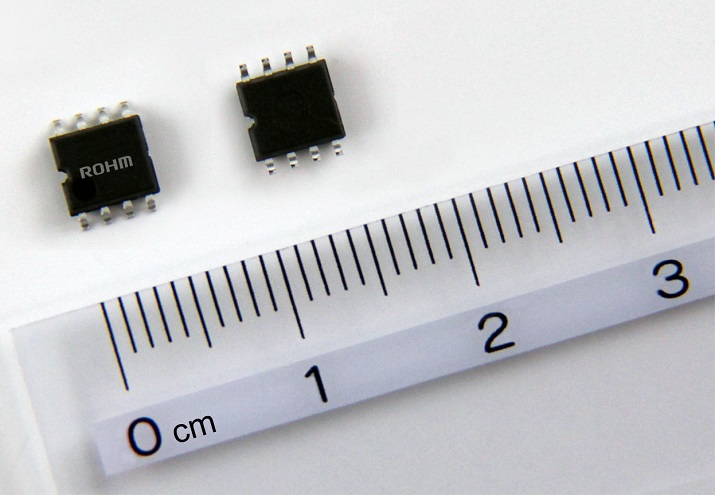 The BD9227F buck DC-DC converter. Source: RohmRohm has introduced a buck DC-DC converter for use in fan motor power supplies in cold air circulation applications such as refrigerators.
Rohm says that previous versions of direct current (DC) fan motor power supply blocks are primarily configured to work with discrete components, making it difficult to provide high accuracy control, or carry out high frequency drive. This results in larger coils and output capacitors being required for the peripheral circuit — increasing mounting area considerably.
Rohm claims the BD9227F is the first power supply integrated circuit (IC) capable of controlling the rotational speed of DC fan motors with high accuracy by linearly varying the output voltage based on the pulse-width modulation (PWM) duty signal generated by the microcontroller.
The converter leverages Rohm's IC analog circuit design technology to achieve circuit optimization along with high frequency drive as well as more accurate control compared to discrete configurations. This supports the use of smaller peripherals reducing the footprint in these appliances by 75 percent while improving power conversion efficiency by 19 percent.