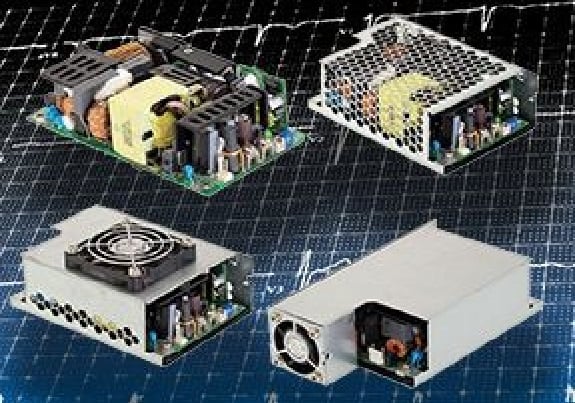 MEAN WELL's new RPS-400 series of green, PCB-type, medical power supplies is now being stocked by Sager Electronics, a distributor of interconnect, power and electromechanical components.
The products feature small size and high-efficiency operation up to 94 percent, making them appropriate for a wide range of medical applications (medical computer monitors, hemodialysis machines, sleep apnea devices, pump machines and more).
The series consists of seven standard models with single outputs ranging from 12~48 VDC plus 5VSB @ 1A and 12V @ 500mA outputs. Three options are available in the standard open frame package: caged enclosure; top-mount fan; and end-mount fan packages. The supplies are rated for 250 Watts (convection) or 400 Watts with 25 cfm airflow.
To learn more, click here.