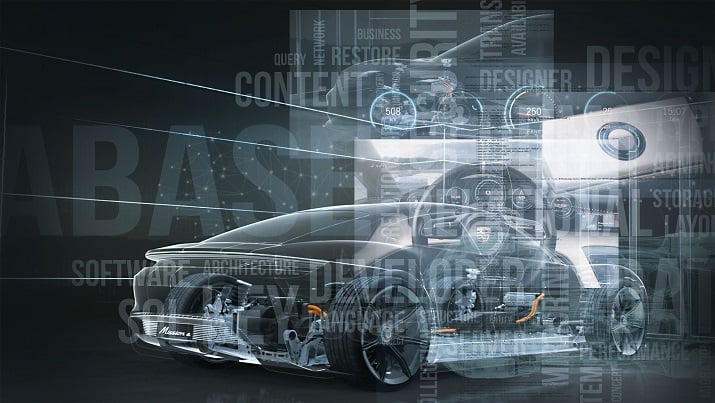 An artist rendering of the collaboration between Porsche and Audi for future vehicles. Image credit: Porsche
While some automakers are going about the development of electric vehicles by themselves, most seem to be taking the approach of teaming up in order to conquer the challenges faced by next-generation cars that will involve numerous architecture, software and hardware trials.
Another partnership has cropped up with luxury car makers Porsche and Audi joining forces in a new initiative to shape the mobility of the future, including electrification, digitization and autonomous driving.
The goal is to enhance the competitiveness so that both companies will be able to take advantage of future model generations and better meet challenges of next-generation vehicles.
"Together, we will make faster progress in the race for the mobility of the future. We will utilize the expertise of both companies and take advantage of synergies," says Oliver Blume, chairman of the board of management at Porsche AG. "We will cooperate wherever it makes sense. But we will also be very careful to maintain the differentiation between our brands. A Porsche is always a Porsche, and that will remain so in the future."
The collaboration is not the first time the companies have worked together in the past. Previously, Audi, Volkswagen and Porsche worked together in the area of SUVs. This new partnership will position the companies for the next decade for the future of mobility, the companies say.
The next phase will be to prepare the specific areas where the companies will cooperate and define a road-map for vehicles as far as 2025. The development will focus on vehicle architectures, modules and components, which will be jointly headed up by a representative of each brand.