The life of the Cassini spacecraft is coming to an end.
After 20 years in space, capturing images of the second largest planet in our solar system. Saturn, the spacecraft is running low on rocket fuel used to adjust its course. If NASA were to leave the satellite alone, it might impede future missions or leave operators unable to control the spacecraft.
With recent discoveries that two moons of Saturn — Enceladus and Titan — possibly support prebiotic environments, NASA wants to avoid Cassini possibly colliding with one of these moons. So NASA has planned a "grand finale" for Cassini that will involve one last mission beginning on April 26 and lasting through Sept. 15 of this year.
Cassini will start a new orbit cycle that will fly close to Titan and on to Saturn's rings where the spacecraft will begin a series of 22 weekly dives between the planet and the rings — uncharted territory for the spacecraft and for NASA.
NASA hopes in these final o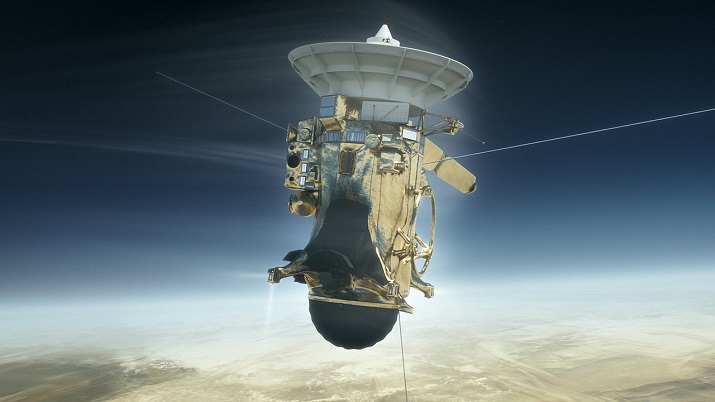 An artist's rendering of Cassini entering the atmosphere of Saturn on Sept. 15, 2017. Source: NASA rbits to learn more about how the giant planet was formed and evolved. On the last orbit, Cassini will plunge into Saturn's atmosphere, sending back new photos and readings as it dies and burns up in the atmosphere.

During the 22 weekly dives, Cassini at times will skirt the very inner edge of the rings and, at other times, will skim the outer edges of Saturn's atmosphere. While there is a risk involved in these orbits, it could lead to new scientific data about the planet never before garnered.
During these final missions, NASA says Cassini will make detailed maps of Saturn's gravity and magnetic fields, improve knowledge of how much material is in the rings of the planet, sample icy ring particles funneled into the atmosphere by Saturn's magnetic field and take ultra-close images of Saturn's rings and clouds.
Before it burns up in Saturn's atmosphere, Cassini will rely final images to Earth as well as measurements from its mass spectrometer, detailing the composition of the atmosphere before contact is lost.