Robots Have an Impact on Jobs and Wages
A new study by researchers at MIT and Boston University suggests that a single industrial robot may reduce employment by 5.6 workers and depress wages by up to half of a percent.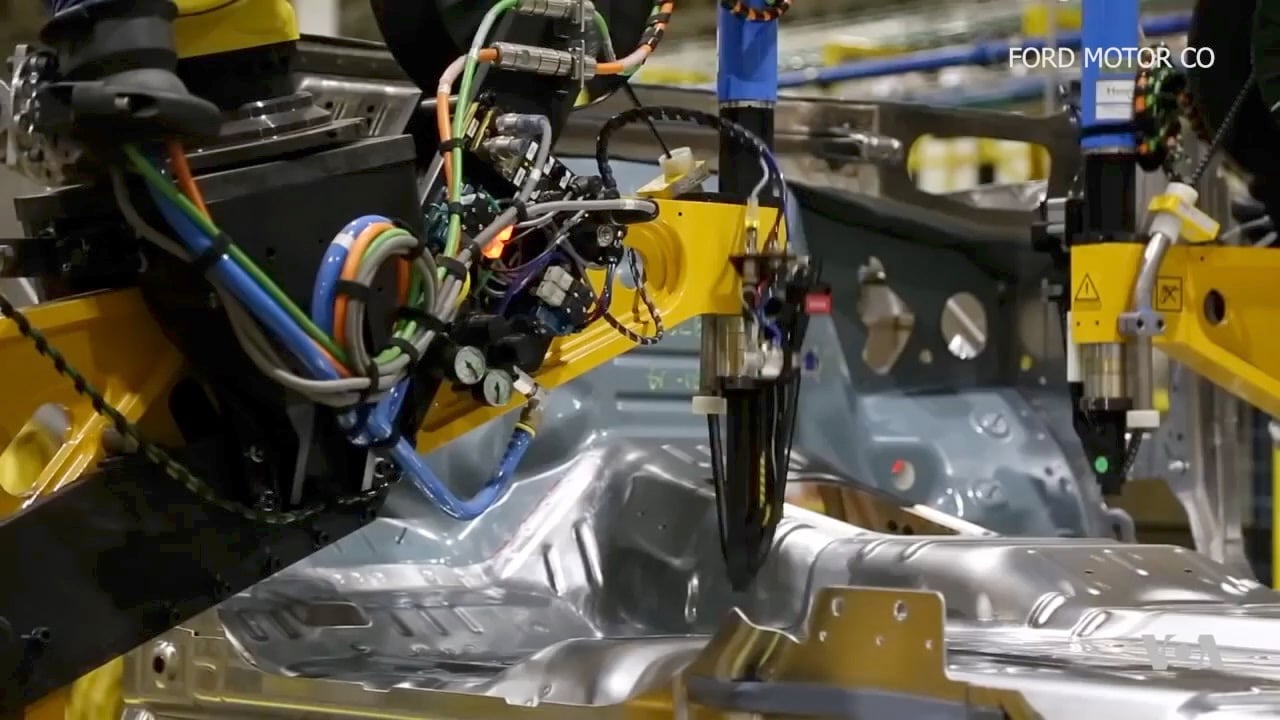 Automation, robots, and artificial intelligence are having a transformative effect on labor markets in the U.S. and other advanced economies, the researchers say. Industrial robots are anticipated to spread rapidly in the next several decades and assume tasks previously performed by labor. These changes are accompanied by concerns about the future of jobs and wages. The researchers cite International Federation of Robotics estimates that anywhere from 1.5 and 1.75 million industrial robots are currently in operation. That number could increase to 4 to 6 million by 2025.
GE Analytics Could Cut Rig Costs by 20%
GE says it will deploy its marine asset performance management system on four drilling rigs owned by Noble Corp. By using data analytics, GE and Noble hope to achieve a 20% reduction in operating costs across the rigs. The system aims to provide efficiencies in three areas: Enhanced drilling process efficiency, a shift to predictive maintenance and a reduction of third-party service costs. As the system continues to learn, its ability to predict the future condition of rig-wide assets will also enable a shift from planned to predictive maintenance. Compared to planned maintenance, GE says it avoids unnecessary maintenance as well as mitigates the risk of maintenance-induced problems, reducing unplanned downtime and creating potential cost savings.
Fuel Cell Powers an ATV
A newly developed tubular solid oxide fuel cell was demonstrated in an electric all-terrain vehicle in a project funded by the California Energy Commission. A 1,000 W ceramic fuel cell with zirconium oxide electrolyte developed by Massachusetts-based Atrex Energy was installed by Ascend Energy in an all-electric Polaris Ranger ATV. While most SOFCs use a planar design—thin sheets of material forming the layers—Atrex developed a tubular design in which the layers are added to a cylindrical base. The design allows conventional hydrocarbon fuels such as natural gas or propane to be used directly without requiring an external reforming process. Multiple trials on a rugged off-road vehicle course demonstrated the durability and performance of the compressed natural gas-fueled SOFC.
Engineering360 offers insight into why natural gas has become the preferred fuel for electric power generation. And Electronics360 offers a teardown of the Sony PlayStation Pro 4. These features, plus newsletters that cover a broad range of engineering and industrial topics are available at the Engineering360 and Electronics360 web sites.