Mitsubishi Electric Hydronics and IT Cooling Systems is supplying the air conditioning units to the new futuristic Grand Theatre de Rabat, currently under construction in Morocco.
Through its brand Climaveneta, Mitsubishi's HVAC system will include two multi-purpose heat pumps and one air cooled chiller system. The goal is to provide the ideal temperature and humidity level inside the building year-round, even producing simultaneous cooling and heating when necessary. The system has a total cooling capacity of 2,500 kW, enough power to keep things cool during the hot Moroccan summers, Mitsubishi says.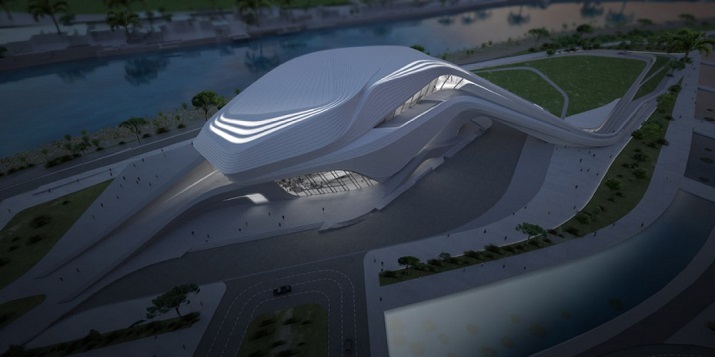 Grand Theatre de Rabat in Morocco will contain a 1,800-seat theater and a an open-air amphitheater that holds 7,000. Source: Zaha Hadid Architects The Grand Theatre de Rabat is a futuristic building designed by Zaha Hadid with its shape inspired by the nearby Bou Regreg River. The project will include a 1,800-seat theater, an open-air amphitheater with a capacity of 7,000 people, a second experimental performance/rehearsal space and a restaurant for 350 people.