Volvo Cars has introduced its new XC60 SUV that is equipped with three advanced driver assistance systems (ADAS), including automatic steering assistance, blind spot detection and oncoming lane mitigation.
All three features are designed to help drivers avoid potential collisions even the ones they may not see. Steering support has been added to Volvo's standard automatic braking system to be used when braking is just not enough to avoid accidents. When engaged, the car will provide steering assistance to avoid the obstacle ahead whether it be other vehicles, pedestrians or large animals. The steering support works at speeds of 30 mph to 62 mph.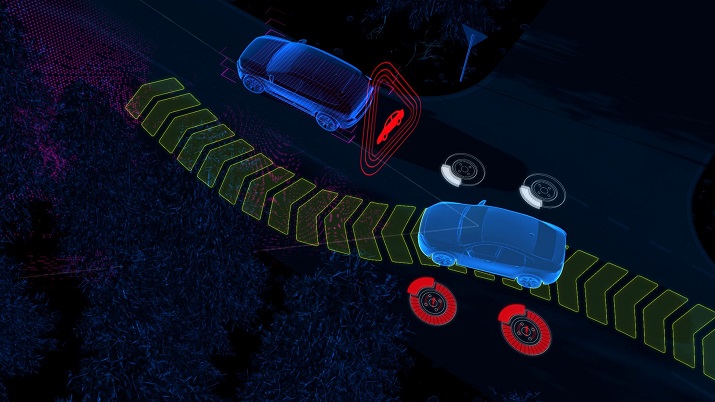 Volvo's new XC60 SUV features three ADAS safety functions, including steering support to help avoid accidents. Source: Volvo "We have been working with collision avoidance systems for many years and we can see how effective they are," says Malin Ekholm, senior director of Volvo's Safety Centre. "In Sweden alone we have seen a decline of around 45 percent in rear-end frontal crashes thanks to our collision warning with autobrake system. With the XC60 we are determined to take the next step in reducing avoidable collisions with the addition of steering support and assistance systems."
The oncoming lane mitigation feature works by alerting a driver who is wandering out of a driving lane by providing automatic steering assistance, guiding the driver back into their own lane and out of the path of another vehicle. This system activates at 37 mph and 87 mph.
The blind spot information system alerts drivers to the presence of vehicles in their blind spot with steering assistance to navigate a car back into its own lane if it is too close to another vehicle in its blind spot.
Other safety features in the Volvo XC60 SUV include large animal detection, run-off road mitigation, semi-autonomous driver support and auto pilot assistance.
Volvo plans to unveil the new SUV at the Geneva Motor Show taking place March 9-19.