Scaling up from the Internet of Things to the City of Things. Rethinking the kilogram after 125 years. And engineers develop a 20-cent centrifuge that could save lives in underdeveloped parts of the world. Rich Northrup has your weekly news brief.
City of Things Comes to Antwerp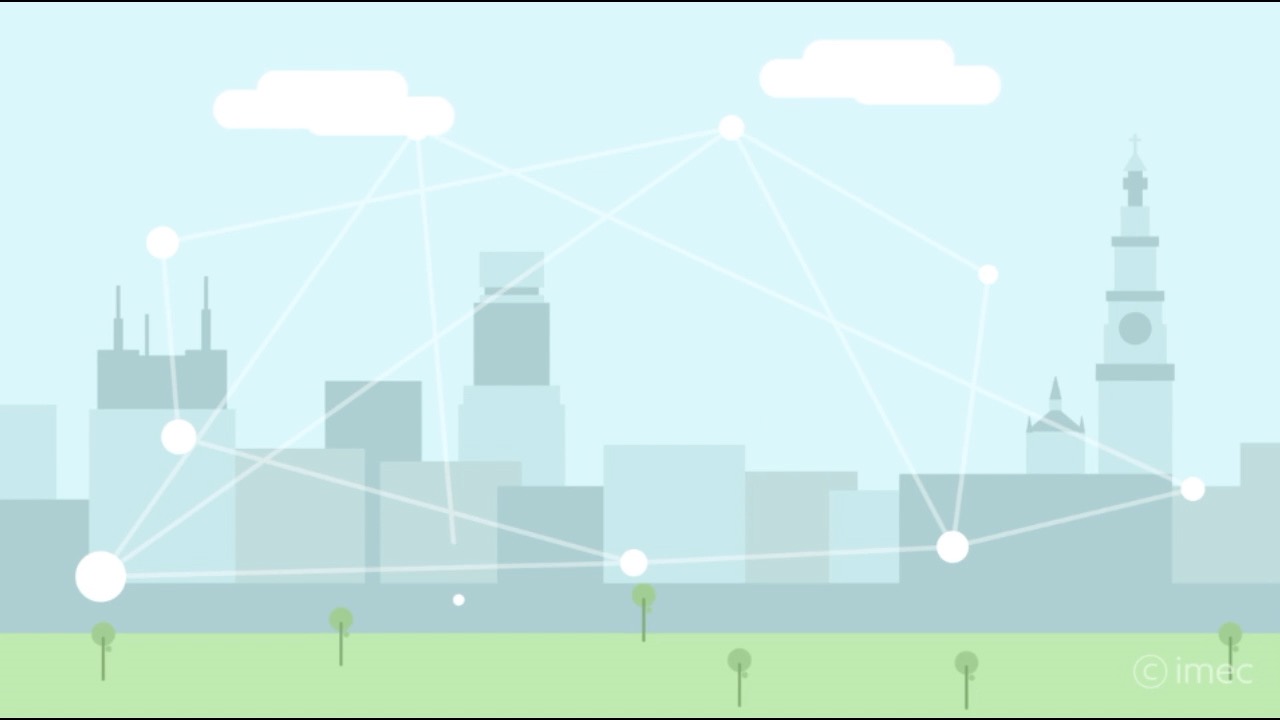 Belgium-based research institution Imec is collaborating with the City of Antwerp and Flanders to launch the City of Things project. Antwerp will serve as a Living Lab in which businesses, researchers, and the city itself will experiment with smart technologies that target improved mobility, security, sustainability, and digital interaction with citizens. A network of smart sensors and wireless gateways located around Antwerp's buildings, streets, squares, and other city objects will connect the citizens with a range of applications. For example, vans are being operated by the Belgian postal service and have sensors to measure air quality throughout the city. Another company is researching the effect of steering residential energy consumption and smoothing out usage spikes to balance the energy grid in real time. With the participation of network operator Orange, researchers are examining how the project's goals can be achieved using NarrowBand-IoT. This technology enables communication of small data volumes over extended periods at hard-to-reach places while ensuring that the batteries in connected devices can keep going for up to 10 years.
Rethinking the Kilogram
The kilogram, the basic metric unit of mass, is about to change. The kilogram is the only basic SI unit based on a physical object. For over 125 years the kilogram has been defined as the exact mass of a small platinum and iridium cylinder stored in a triple-locked vault which is kept by the International Bureau of Weights and Measures in France. The scientific community knew for many years now that this system was not reliable, mainly because the measured mass of each individual standard drifts over time. In 1998, for instance, the cylinder was found to have drifted by 70 micrograms since 1889. Even if this change is small—less than the mass of a sugar grain—it is a troubling trend. Luckily, the international community decided to address the problem. In 2018 the kilogram will be redefined in terms of a constant of nature: the Plank constant. However, the scientific community will still need to translate the new definition into a physical object, so the standard can be distributed across the world.
A 20-cent Centrifuge Could Save Lives
A child's toy whirligig inspired the design a hand-powered centrifuge constructed from 20 cents' worth of paper, twine and plastic. The device was developed at Stanford University and may bring improved disease diagnostics to populations in areas that lack electricity. By rhythmically pulling on the loop ends, the twine winds and unwinds, 10,000 to 15,000 rpm. A prototype centrifuge, using a capillary of blood on a paper disk, successfully separated the blood into two components. University engineering faculty challenged a group of undergraduate students to figure out how to build a mathematical model demonstrating how a whirligig works. The students created a computer model that captured design variables like pulling force and disk size. Test models were validated against the computer model until a centrifuge capable of achieving rotational speeds of up to 125,000 rpm was created. The 20-cent centrifuge is being field-tested in Madagascar.
Engineering360 talks with a RAND Corporation analyst on technology and engineering companies may expect from the Trump administration. And Electronics360 reports on an electric car battery that offers a 300-mile range on a 20-minute charge. Looks for these features and more at the Engineering360 and Electronics360 web sites.