Your next new car could come equipped with vehicle-to-vehicle communication technology. A new pumped hydro plant gets an OK to move forward. And scientists in Germany are testing a sensor to learn about the dynamics of avalanches. Rich Northrup has your weekly news brief.
V2V Communication May Be Mandated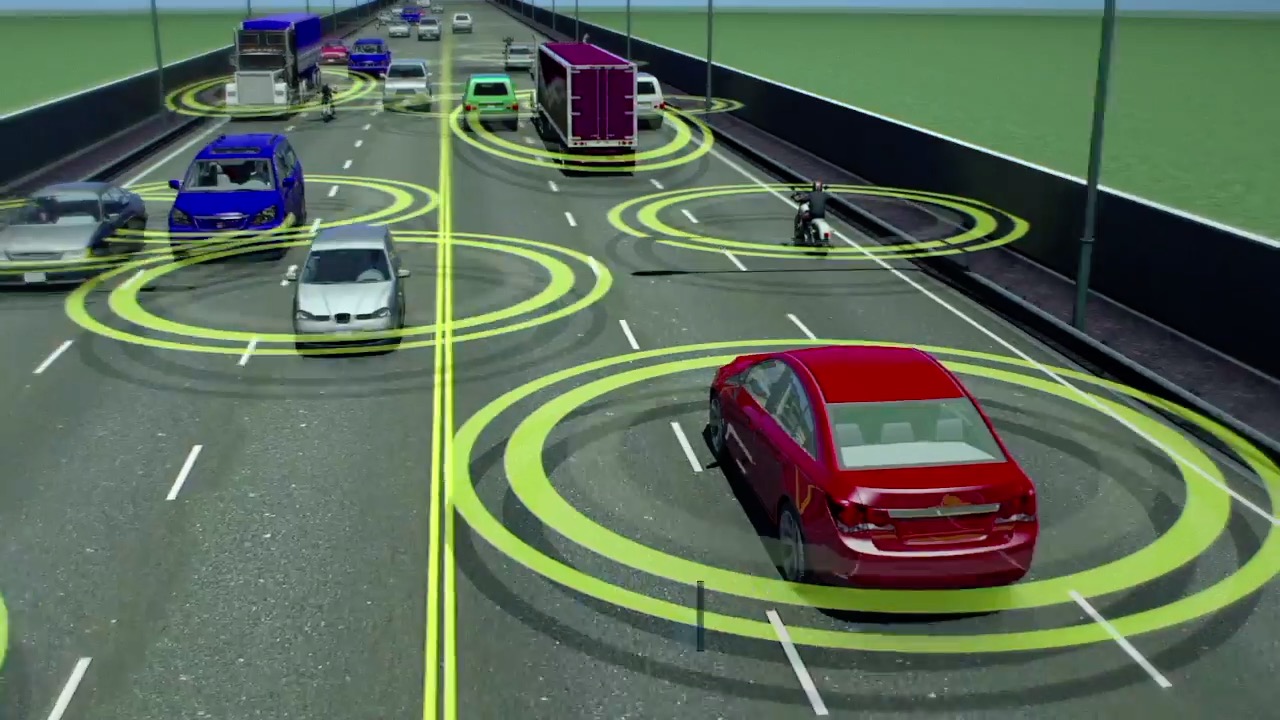 The Department of Transportation has proposed rules that would mandate the use of vehicle-to-vehicle communication technology on all new U.S. light-duty vehicles. The agency proposes that V2V devices use dedicated short-range communications to transmit data such as location, direction and speed to nearby vehicles. That data would be updated and broadcast up to 10 times per second to nearby cars and trucks. Using that information, V2V-equipped vehicles could identify risks and provide warnings to drivers to avoid crashes. Cars that contain automated driving functions such as automatic emergency braking and adaptive cruise control could also benefit from the use of V2V data to better avoid or reduce the consequences of crashes. Separately, DOT says that the Federal Highway Administration plans to soon issue guidance for vehicle-to-infrastructure communications, which will be designed to help transportation planners integrate technologies that allow vehicles to "talk" to roadway infrastructure such as traffic lights, stop signs and work zones. V2I is expected to improve mobility, reduce congestion and improve safety.
Pumped Hydro Project Gets a 50-Year License
The 400 megawatt Gordon Butte Pumped Storage Hydro project in Montana has been issued a 50-year license by the Federal Energy Regulatory Commission. Final design is to be completed in 2017 with construction anticipated to begin in 2018. The project will use equipment provided by GE Renewables, and will be able to move between pumping and generating. The facility will provide ancillary and balancing capabilities to Montana's renewable energy industry. The facility will consist of upper and lower closed-loop reservoirs connected by an underground concrete and steel-lined hydraulic shaft. The project will be constructed outside of any existing watersheds. Each reservoir will be around 4,000 feet long and 1,000 feet wide, with depths of 50 to 75 feet. As designed, an underground powerhouse with four turbine-generators would be located at the bottom reservoir. These generators would provide an installed capacity of 400 MW, allowing for an estimated annual energy generation of 1,300 gigawatt hours.
Sensor to Be Tested in Avalanche Country
Researchers from Ruhr University, in Germany, have developed a radar sensor designed to remain fully operational when an avalanche rolls over it, potentially giving researchers new insights into these sometimes deadly events. The Swiss Institute for Snow and Avalanche Research intends to use it to perform measurements this winter. The gathered data will be entered in simulations that reconstruct in detail the processes that unfold inside avalanches. The simulation results could contribute to the development of devices offering protection from avalanches. Avalanches are made up of several layers that behave like solids, liquids or dust-containing gases. The new sensor records variations in the snow density in the dust layer. The density affects, for example, the impact pressure of the avalanche, which determines its destructive force. But the avalanche processes can be correctly simulated in terms of fluid dynamics only if the snow density is known. The sensor system uses radar to record how many snow particles are contained in the dust layer. The more snow the layer holds, the more slowly the radar wave propagates. Thus, researchers are able to record the snow density in real time and draw conclusions about it.
Engineering360 takes a look back at a conversation we had with robot pioneer Red Whittaker. And Electronics360 offers a look at spintronics-based artificial intelligence that could reduce the size and power consumption of artificial neural networks. The result could lead to broader applications for AI.