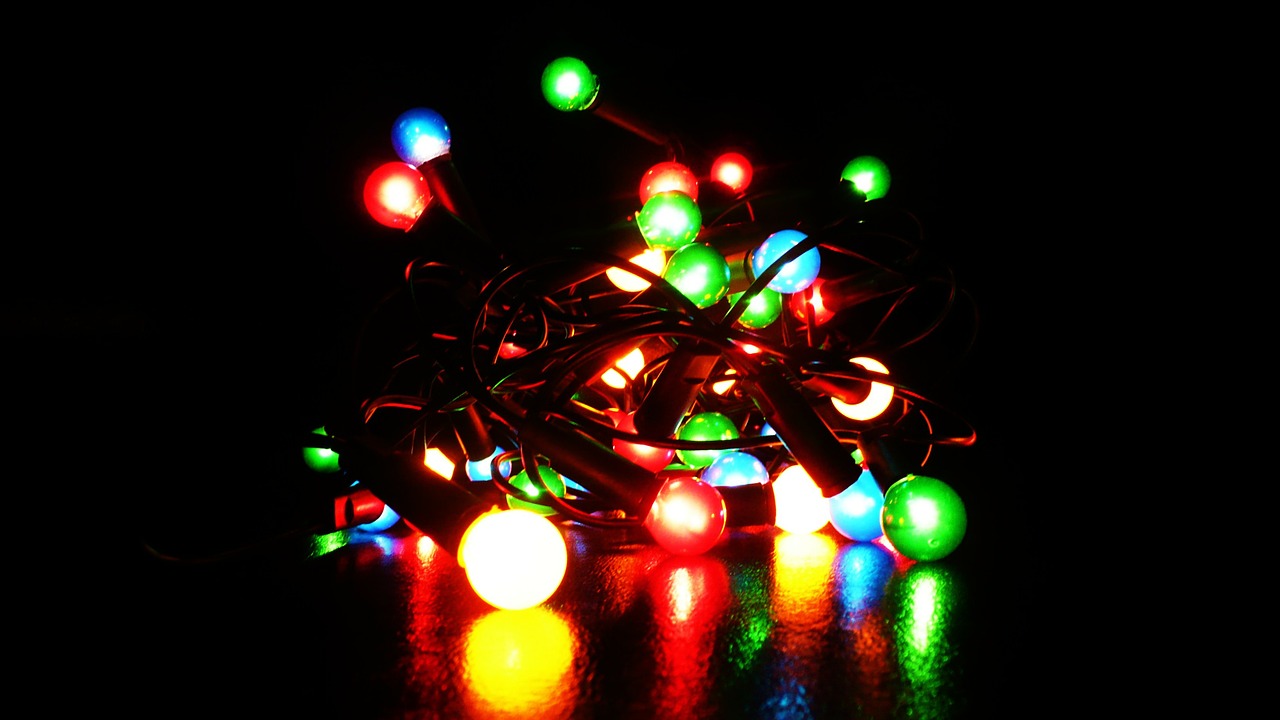 Christmas lights have come a long way over the past two centuries—from wax candles to LEDs.
It is difficult to talk about Christmas traditions without mentioning lights. Perhaps almost as difficult as it is to untangle the strings of bulbs that come out of your attic every December (or November if you are one of the more enthusiastic celebrators). However you might be surprised to learn that Christmas lights actually pre-date electricity.
So in the spirit of the festive season, we shed some light on the topic (no pun intended) and trace the evolution of this most iconic Christmas tradition.
Early 19th Century—Candles Attached to Branches
Long before the invention of the electric lightbulb, Christmas trees were glowing, and sometimes a little more than their owners intended. In England and Germany during the early 1800s, trees were decorated with wax candles attached to branches. As one might imagine, an open flame near dried-out wood inside the home did not make for the safest environment—a problem that was often remedied by simply placing buckets of sand and water around the tree to extinguish the occasional fire.
Late 19th Century—The Contributions of Thomas Edison
In 1882, Thomas Edison made his incandescent lightbulb part of the Christmas tradition when he strung lights around Menlo Park, NJ, in the hope of securing an electricity supply contract for Manhattan.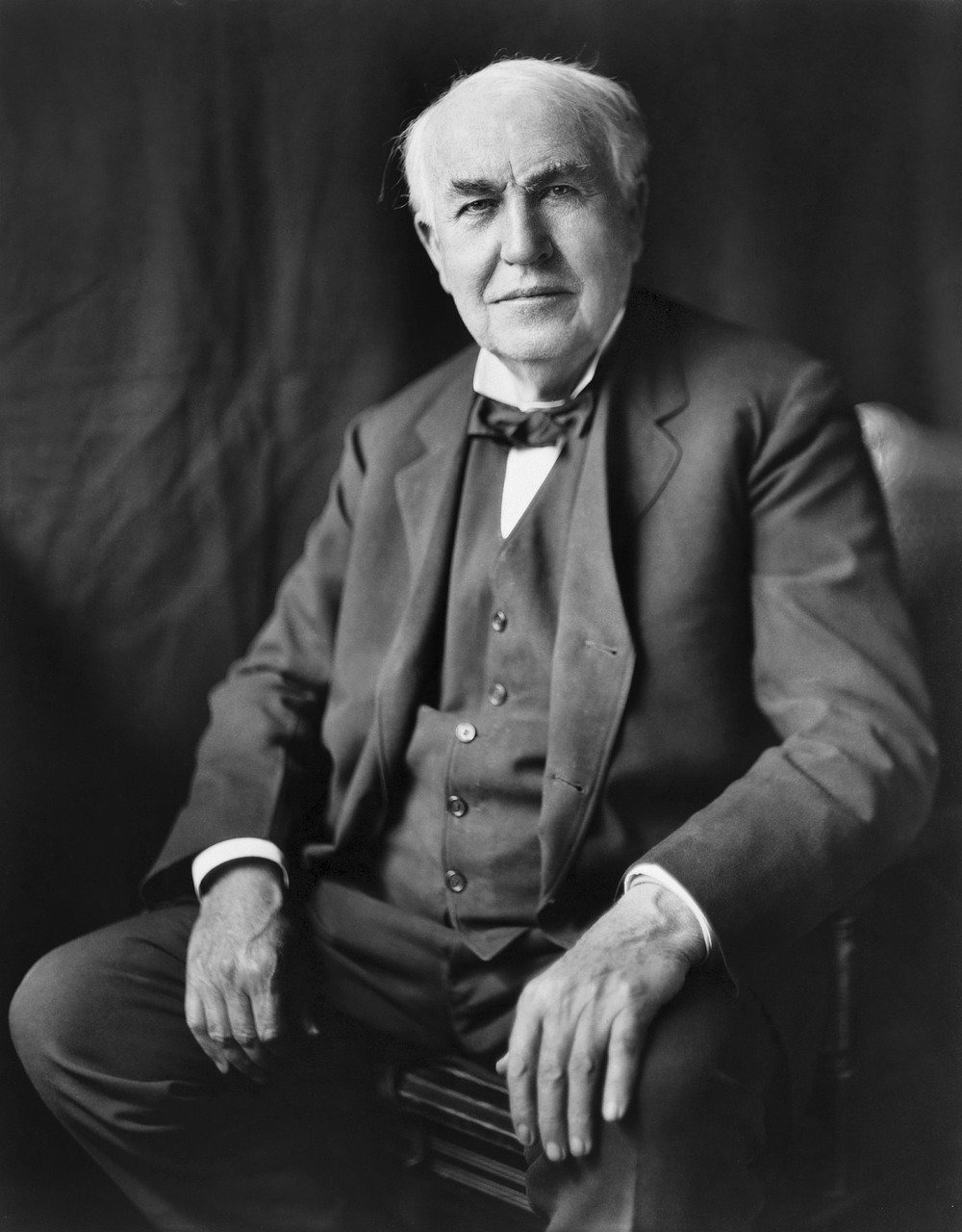 Christmas lights have come a long way over the past two centuries—from wax candles to LEDs.
Later that year, Edward H. Johnson, the vice president of Edison's Electric Light Company, used 80 colored incandescent bulbs to decorate a Christmas tree that was displayed in the window of his Fifth Avenue home. A celebrity endorsement helped the electrically lit Christmas tree take off in 1895, when President Grover Cleveland strung more than 100 multi-colored bulbs on the tree at the White House.
Early 20th Century—The Birth of String Lights
Electric Christmas lights may have originated in the late 19th century, but the lack of reliable grid electricity meant that they required an expensive generator to run. As a result, incandescent bulbs were typically seen only in wealthy households. This eventually changed as the number of fires from candle-lit trees continued to increase, spurring a demand for safer and more affordable electric string lights.
In 1925, a young New Yorker by the name of Albert Sadacca capitalized on this trend by forming the National Outfit Manufacturer's Association Electric Company (or NOMA). Producing colorful and affordable string lights, NOMA quickly became the largest Christmas light manufacturer in the world.
Mid-20th Century—Ultraviolet Light Projectors
Blackouts and the general gloom of WWII put a damper on the growing popularity of Christmas lights in the US and Europe. However the market did not take long to recover, and by the mid-1940s, lit trees and streets were brighter than ever before. This period also saw the birth of a number of innovative new technologies, such as ultraviolet projectors, which reflected light off fluorescent globes.
By the late 1950s, aluminum Christmas trees had become popular across the US. Although they were considered ultra-modern at the time, the trees were not designed for use with hot incandescent bulbs. Consequently, light sales dropped to such an extent that NOMA went out of business in 1966. The company did leave us with one safety feature that still exists today—a tiny, replaceable safety fuse, which allowed owners to light up their homes with more peace of mind.
Late 20th Century—A Period of Innovation
Enter the late 20th century, when the mini light (or fairy light, as it is sometimes called) was introduced. These low-wattage, low-cost, colorful devices made Christmas lights available to virtually everyone. Mini lights can often be identified by their low-fidelity twinkle. As the filament heats up, the circuit breaks and briefly cuts power to the rest of the lights. The filament then cools, allowing all the lights to come back on, creating the type of twinkly Christmas magic that has become a staple feature of decorations today.
Driven in large part by the increasing competition for the biggest and brightest display on the street in suburban America, the Christmas light industry experienced a boom in the 1970s and 80s. This resulted in the development of a number of new innovations and special effects for lighting, including cascades/drapes, mesh/nets, icicles, curtains and rain arrangements.
It was also during this period that Arthur and Gustavo Cardenas developed the ringing-light ornament. Like mini lights, the filament in these devices would heat to a point where the lights turned off. Then, when they came back on, an electromagnet inside would ring a bell. Harold J. Weber made a similar contribution in 1979, when he patented the flickering flame light, which used a semiconductor to control the frequency of an alternating current to switch between filaments.
Early 21st Century—Computers and LEDs
By 2000, with computers making their way into virtually every part of our lives, Christmas lights evolved yet again. This started with the introduction of fully programmable systems that allowed owners to create elaborate lighting displays that could be synchronized with music.
Since that time, Christmas lights—like all lights—have shifted to LEDs (light-emitting diodes). These LEDs are more energy efficient than incandescent bulbs and now come in a wide range of sizes, shapes and styles. Solar-powered LEDs have even made their way to the Christmas light market in recent years. These environmentally friendly designs use sunlight during the day to charge a battery that powers them throughout the night.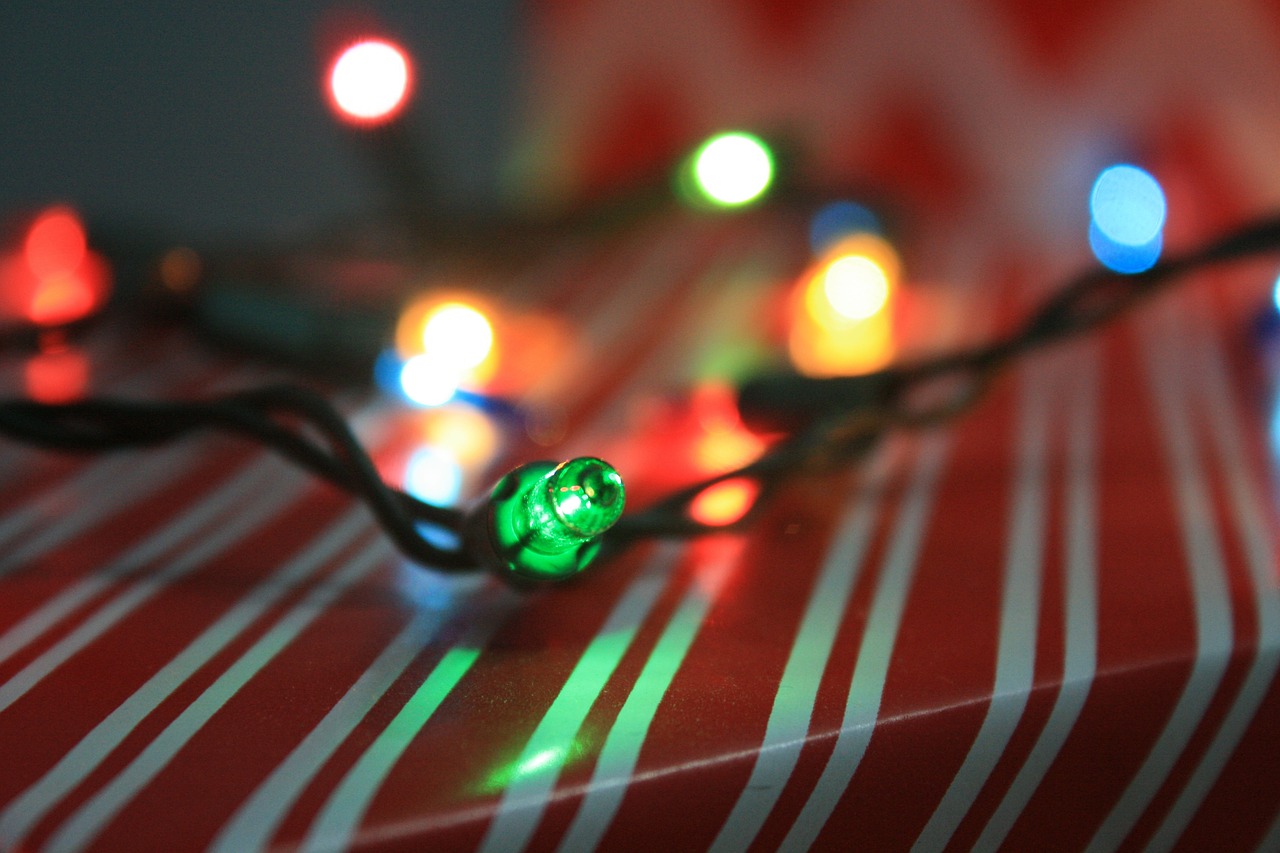 Today incandescent lightbulbs are being replaced by more efficient LEDs.
A Bright Future
Over the past 200 years, Christmas lights have evolved from the humble (and dangerous) wax candle to the modern-day LED. And while many yearn for the past, technological innovation will undoubtedly continue to shine new light on this most iconic of traditions.