Tall, lean and green: We'll show you the year's best skyscraper. A startup aims to help pot growers kick their energy addiction. And robots could help first responders map earthquake damaged structures. Rich Northrup has your weekly engineering news brief.
Tall, Lean and Green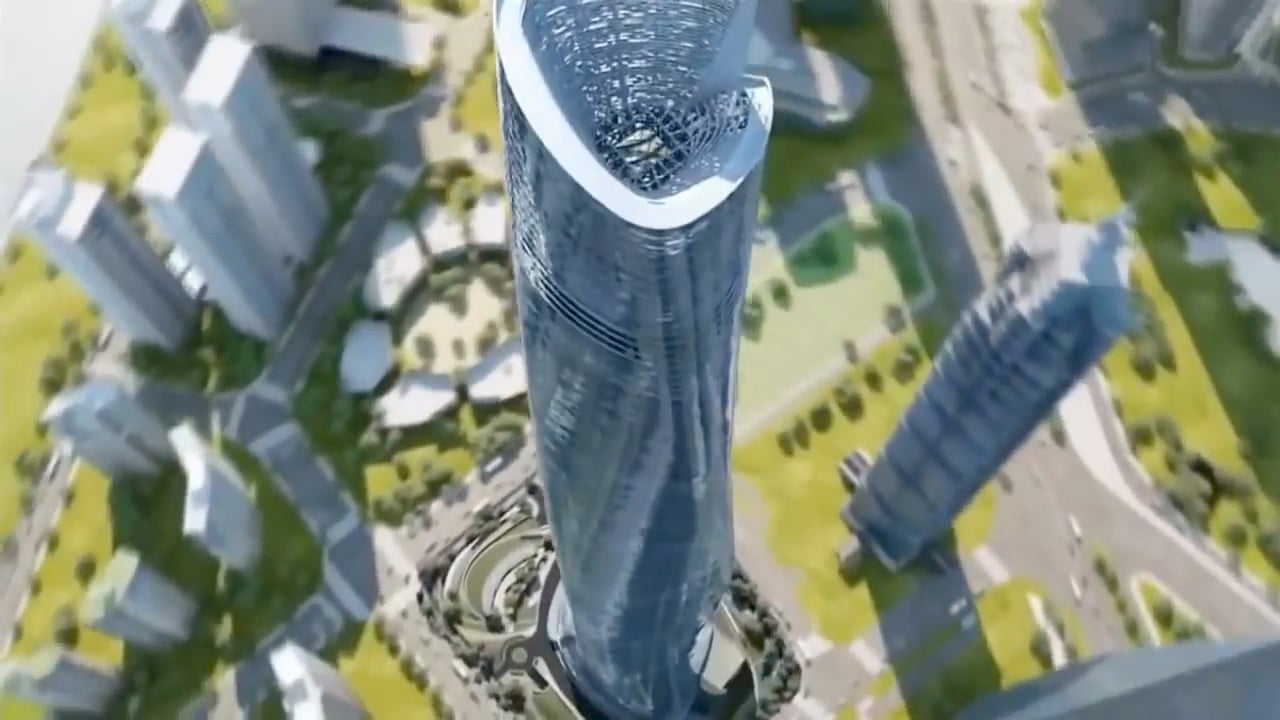 The 632-meter-tall Shanghai Tower in China was chosen as the year's best new skyscraper by a German-based company that compiles data on building and construction projects. The tower is one of the worlds' greenest structures. It was awarded a China Green Building Three Star rating and a LEED Platinum Certification from the U.S. Green Building Council. The skyscraper incorporates more than 40 sustainable technologies, including renewable energy sources, landscaping to help cool the building, and a spiral shape that helps improve its overall wind resistance. It uses a 2,100 kilowatt natural gas-fired cogeneration system for electricity and heat energy. It also uses more than 200 wind turbines to generate around 10% of its electricity needs. These and other technologies allowed the building to improve its energy consumption by 21%,cut its carbon footprint by an estimated 37,000 metric tons yearly, and save $58 million in material costs.
Helping Growers Curb Their Energy Habit
Scale Energy Solutions, a startup formed by entrepreneurs from Stanford University, the University of Pennsylvania, and the United States Air Force Academy, intends to serve the energy needs of the indoor cultivation sector of the legal cannabis industry. The company says that more than 95% of legal cannabis is grown in controlled indoor greenhouse environments. Even though the pot-growing industry is still in its infancy, consumes an estimated 1% of the nation's entire energy supply. Scale Energy says it plans to help cultivators by integrating clean technology solutions into their facilities. According to the company's co-founder, marijuana is the most energy intense manufacturing process in the United States. He says that producing a pound of marijuana uses 300 times more energy than producing a pound of aluminum.
Robots Map Damaged Structures
Researchers at North Carolina State University have developed a combination of software and hardware that they say will allow the use of unmanned aerial vehicles and insect cyborgs to map large, unfamiliar areas, such as collapsed buildings after a disaster. The idea is to release a swarm of sensor-equipped biobots into a collapsed building or other dangerous, unmapped area. That area would be defined by proximity to a beacon on a drone. The biobots would be allowed to move freely within the defined area and signal researchers via radio waves. Custom software would then use an algorithm to translate the biobot sensor data into a rough map of the unknown environment.
Electronics360 shows you a successful test flight for the Virgin Galactic space ship. And Engineering360 offers insight into standards being developed to help vision and hearing impaired people access media. Those features and more are at the Electronics360 and Engineering360 web sites. For the Engineering360 news brief, I'm Rich Northrup.