You have been sitting in traffic for what seems like forever. When will the light change, so you can get to your destination? For any motorist, sitting at a stop light can be a frustrating experience.
Now Audi has launched a feature that will help you know exactly how long that stop at the traffic light will take. Its new vehicle-to-infrastructure (V2I) traffic signal information technology provides real-time signal information by communicating with the infrastructure in select cities in the U.S.
Audi claims its connect PRIME feature, which is available on select 2017 Audi A4, Q7 and all-road models, is the first V2I technology to be deployed in the U.S. It uses an advanced traffic management system that monitors traffic lights via the on-board 4G LTE data connection.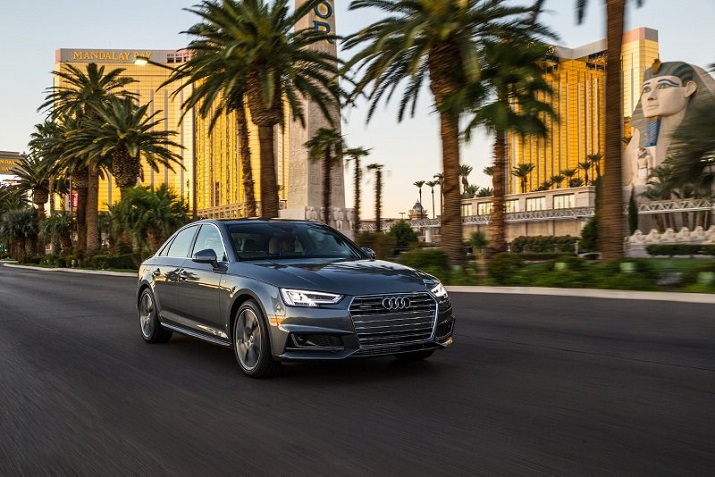 Audi is testing a vehicle connectivity feature that will allow drivers to know the approximate time it takes for a light to change to green. Source: Audi The "time-to-green" feature displays the time remaining until the signal changes to green in the driver instrument cluster as well as in the heads-up display. Audi believes this information will help to reduce stress and allow drivers to relax, knowing how much time it will take before a light changes.
Audi says that it is pursuing other related options to its V2I technology that could include vehicle start/stop features, navigation systems to optimize routing, and predictive services such as presenting the driver with a speed recommendation designed to maximize the number of green lights one can make in a sequence. The goal would be to give drivers improved efficiency, drive time and traffic management.
The V2I system will launch in December beginning in Las Vegas, NV, with expansion planned for other cities as Audi works with other metropolitan areas to prepare their infrastructure for connectivity. Audi is working with vehicle connectivity vender Traffic Technology Services (TTS) to transfer traffic light data to Audi vehicles. Audi believes the information could help in the development of smart cities that seek to understand traffic patterns and adapt traffic signal behavior in order to reduce congestion.
Nevada provided Audi with autonomous vehicle licenses for the company to drive from California to Las Vegas three years ago, and the city is pursuing the integration of technology, such as this V2I integration, as a model for smart cities of the future.