Add another automotive start-up company to the growing list of newly created companies looking to cash in on the promise of electric vehicles (EVs) and investing heavily in an exclusive manufacturing plant.
Lucid Motors, headquartered in Silicon Valley, California, has selected Casa Grande, Arizona, as the location for its first automotive factory after evaluating about 60 sites in 13 states in the U.S. Lucid will break ground in the first half of 2017 with an aggressive production schedule slated for 2018. The company says it will be hiring more than 2,000 full-time employees to work at the site by 2022.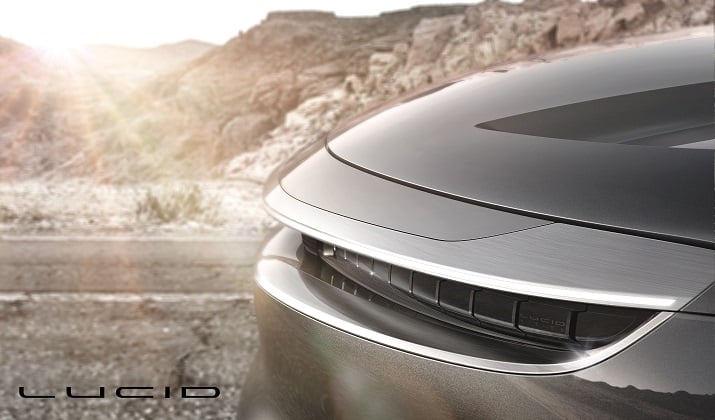 An early look at the front of Lucid Motor's luxury model electric vehicle. Source: Lucid Motors Lucid Motors began as Atieva but changed its name in October. The company was founded in 2007 and focused on building a battery system for electrified vehicles that would work across many model types. The first vehicle will be a luxury brand that will include automated driving, connectivity and ridesharing, Lucid says.
Former BMW executive Brian Barron will oversee the construction of the factory. Barron was responsible for keeping various BMW model lines launched on time at facilities in South Carolina and in Germany.
The company chose Arizona because of its proximity to Silicon Valley, a strong supply chain, forward-thinking academic institutions and a pro-business mindset.
Lucid joins the ranks of other automotive start-up companies that have recently begun to build their own EV factories to compete with Tesla Motors as well as established automotive manufacturers building their own EVs. Tesla began a wave of outsiders coming into the automotive landscape to challenge traditional players including Faraday Future, which broke ground in an area just outside of Las Vegas for its facility, and Chinese start-up company LeEco, which has invested $1.8 billion in an EV manufacturing plant in China.