A group of automotive manufacturers are teaming up to create a fast-charging network for electric and hybrid electric vehicles across Europe.
BMW Group, Daimler AG, Ford Motor Company, Volkswagen Group, Audi and Porsche have signed a memorandum of understanding that will allow for a sizeable number of stations to enable long-range travel through Europe using battery electric vehicles (EVs).
The goal is to increase the adoption of hybrid and EV ownership by installing initially 400 charging stations in Europe that are of the ultra-fast, high-powered variety capable of up to 350 kW—faster than the charging systems currently deployed. The companies will begin installation of the fast-charging stations in 2017, and have a goal of thousands of such stations to be deployed by 2020.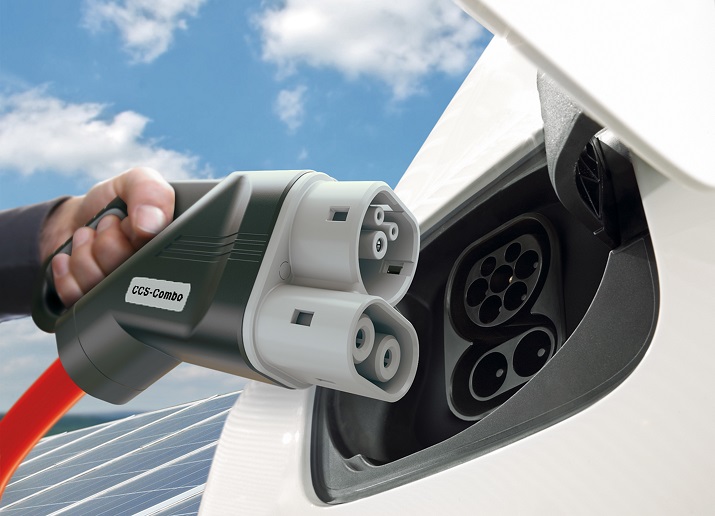 The stations will be brand independent so that any make or model electric vehicle will be able to use the new charging stations. Source: Daimler AG The stations will be installed along highways and major thoroughfares in areas where EVs have had a hard time accessing stations in the past. The stations will be based on combined charging system (CCS) standard technology and will expand the existing technical standard for AC- and DC-charging of EVs to the next level of capacity for DC fast charging, the companies say. The stations will be built to be brand independent so that any EVs will be able to charge at the stations regardless of make or model.
A similar plan was established in September in the United States between BMW, Volkswagen and fast-charging vendor ChargePoint to establish 95 new DC fast-charging stations on the east and west coasts of the country.
As part of the agreement, a joint venture has been formed by the car manufacturers where they will be equal partners and encourage other automobile manufacturers to join the network to enable their own EVs to work at the charging stations. Each of the member companies will be tasked with supplying substantial investments to create the network.