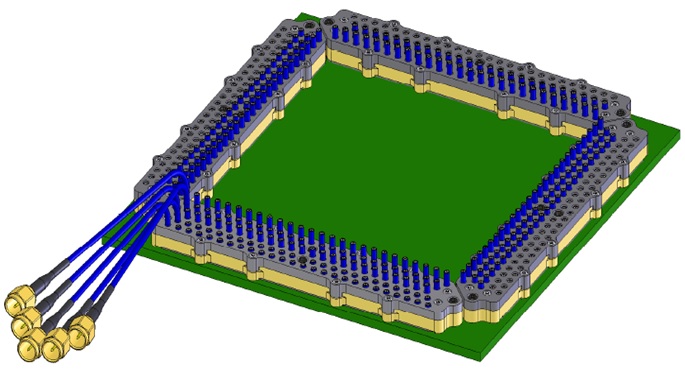 Figure 1: Traffic congestion coming off of high pin count ICs or PCBs resembles rush hour on the freeway.Sponsored content
Given that cables and connectors are crucial to modern test and measurement at DC through millimeter wavelengths, a key issue facing the industry is how to characterize, validate and verify a chipset via normal test methods within an ever-growing congestion of leads. With system space at a premium and operating frequencies constantly on the rise, today's interconnections must follow suit and be smaller, exhibit higher performance, and meet such stringent requirements as the ability to obtain signal access in high pin count layouts while maintaining reliability, ease of installation (either no soldering or very limited soldering), low interference and crosstalk between groups of contacts and tight physical space barriers (height restrictions and so forth). They also must be rugged enough to withstand a lot of plugging and unplugging.
If that list of draconian measures is not enough to keep design engineers up at night, everyone also wants more bandwidth. Available bandwidth is a function of signal rise time and the stability of the signal transmission through the connector is crucial. The faster the data transfer, the more important signal integrity becomes. And you cannot have a situation where if somebody nudges the cable it changes the measurement. So, ideally, there should be no electrical length or phase variation under vibration, shock or any kind of movement to ensure stable and reliable signals.
Proving once again that clever engineers are not afraid of a few technical hurdles, Carlisle Interconnect Technologies (CarlisleIT) runs the high-channel density gauntlet head on by using a strategy of separating, wherever possible, electrical and mechanical factors. The result is an innovative new lineup of products providing standard and customizable turnkey solutions for the test and measurement market. The new entries are designed to deliver high signal integrity in increasingly dense RF test and measurement applications. These product lines are the new CoreGD and CoreHC RF adapters and Secure-Thread, one of the smallest threaded lock connectors available.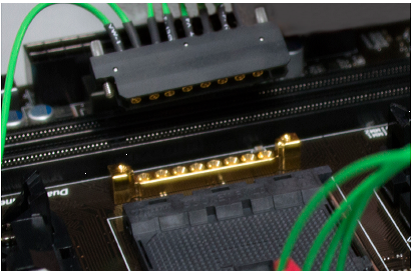 Figure 2: CoreGD cable assembly and connector in dense PCB application.CoreGD and CoreHC are high-performance, field-replaceable, multi-port interconnect systems specifically designed to maintain signal integrity in complex ICs and crowded PCBs. The name Core basically comes from the fact that the chipset or the IC is typically in the center (or "the core") of the board. These products are aimed at getting as close to that core as possible from a signal integrity and density standpoint. It is well known that devices on the board that communicate with a device off the board through a connector should be located as close as possible (e.g., within 2 cm) to that connector. This is just another way of saying keep your I/O traces short. If an I/O trace comes too far onto the board, it is more likely to couple noise to or from other circuits on the board.
CoreGD is optimized for applications with demanding bandwidths up to 65 GHz (SSMP), and coming soon, WMP connectors up to 100 GHz. CoreGD and CoreHC are available in standard offerings of 2, 4, 6, 8 and 10 positions and in multiple configurations. Today, CoreGD and CoreHC solutions are available in Vertical Mount and board to board stack configurations with right-angle mount and edge mount in design and to be released soon. CoreGD is based on SSMP ganged 4.0-mm pitch and WMP ganged 2.5-mm pitch designs. It can (and has been) designed into evaluation and validation test systems to analyze key parameters like insertion loss, cross talk and frequency response. CoreGD technology can be easily integrated into custom, hybrid RF + Digital + Power interconnect solutions.
CoreHC's solderless design—its unique compression-type interface—enables single-piece, solderless solutions to simplify installation and enable the connector to be reused, saving time and reducing overall cost.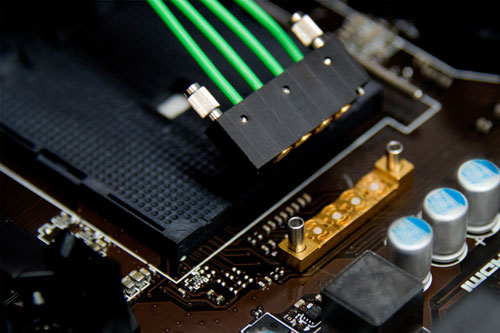 Figure 3: CarlisleIT's CoreHC connectorWith a standard male-female connection, there are usually going to be about 500 mating/de-mating cycles until it starts wearing out, so typically connectors of this type are used more on static applications, where they will be plugged it in only a few times. CoreHC (the HC here stands for high number of cycles), however, delivers high signal integrity in a long-life package good for 20,000 mating/de-mating cycles.
The HC multi-port interconnect system not only meets the need for a high number of insertion applications, but also it further offers 4 mm spacing pitch and excellent signal integrity for complex layouts and crowded PCBs. It is optimized for applications with demanding bandwidths up to 40 GHz.
The Secure-Thread series for SSMP and WMP connector systems is basically a self-aligning, blind-mateable, push-on connector combined with a threaded coupling nut system to enable quick and efficient connection and ensure stable, reliable signals in highly dense settings. To the push-on style connector CarlisleIT has added a coupling nut on the outside that allows you to thread it down with your fingers (no tools needed). So now when the cables move, you are not getting movement in the interface nor accompanying stability problems that you would see with a traditional connector.
Push-on connectors eliminate the need for torqueing the connector. The design of a push-on connector allows it to be held in place by a small detent in the connector design. The options are a limited detent, a full detent or perhaps even smooth bore. The smooth bore design results in excellent electrical performance, but there is nothing holding the connector in place. So when the cable is moved, the connector interface can also move resulting in instability, leading to electrical performance issues. CarlisleIT combines the performance of smooth bore connectors with stability in SecureThread Interconnect system eliminating the interface movement.
The Secure-Thread series supports a frequency range of DC to 65 GHz (SSMP) and DC to 100 GHz (WMP). The connector meets MIL-PRF-39012 and MIL-STD-202 specifications. Secure-Thread is compatible with several of CarlisleIT's cables, including the AccuPhase, Semi-Rigid and Semi-Flexible cables.
It should not be surprising that innovative products like CoreGD, CoreHC and Secure-Thread are coming from CarlisleIT because, as they say, this is not the company's first rodeo in designing efficient connectors for crowded environments. CarlisleIT launched the SMP "push-on" connector product line about two decades ago. The SMP interface has enabled design engineers to increase the performance and complexity of their designs and improve upon their form factor. The SMP interconnect series relies on a floating female-to-female adapter—commonly referred to as a "bullet"—to enable stacking of boards equipped with an SMP male PCB connector. Bullets can help reduce insertion loss by eliminating the need for some cable assemblies. Bullets also compensate for radial and/or axial misalignment when blind mating.
The company also developed the SSMP connector product line to further improve the package density of RF/Microwave systems. The SSMP interface is about 30% smaller than its predecessor, the SMP connector. The SSMP interface has enabled design engineers to increase the performance and complexity of their blind mate or "push-on" connectors. They make interconnections without the need of coupling nuts and tools, which is useful when making connections in tight spaces or in conjunction with bullets. Its durable construction and ability to tolerate radial and axial misalignment allows for a blind mate interconnect solution that can withstand multiple engagement/disengagement cycles without degradation in electrical performance. Due to its high frequency performance along with a blind mate configuration, the SSMP connector is a standard interface in optical networking components, specifically 40G and 100G Modulator and Driver amplifiers.
For more information
CarlisleIT is one of the world's leading designers and manufacturers of high-performance wire and cable, including optical fiber. Since 1940, the company has grown its product portfolio to include specialty and filtered connectors, contacts, cable assemblies, complex harnesses, racks, trays and installation kits. CarlisleIT provides in-process testing to measure characteristic impedance, capacitance, dielectric withstanding voltage and time delay mismatch. The company also provides customers a higher level of support by offering engineering and certification services for the commercial aerospace, military and defense electronics, industrial, test and measurement, and medical industries.
For more information visit www.CarlisleIT.com.