The rapid rise in automobile ownership and use in China has led to an accelerated problem of deteriorating air quality. Frequently, high-traffic cities are filled with so much fog and haze from air pollution that many places in China exceed the safe limits established by the European Union.
Environmentally friendly vehicles are available in China—including plug-in hybrids—but adoption rates are relatively low. New energy vehicles (NEVs) accounted for only 0.3% of all cars bought in 2014.
In order to determine the buying habits of Chinese consumers interested in NEVs, researchers from the Center for Energy and Environmental Policy Research at Beijing Institute of Technology, the Collaborative Innovation Center of Electric Vehicles in Beijing, and the Sustainable Development Research Institute for Economy and Society in Beijing wanted to learn the motivations to purchase an electric vehicle in seven cities in China.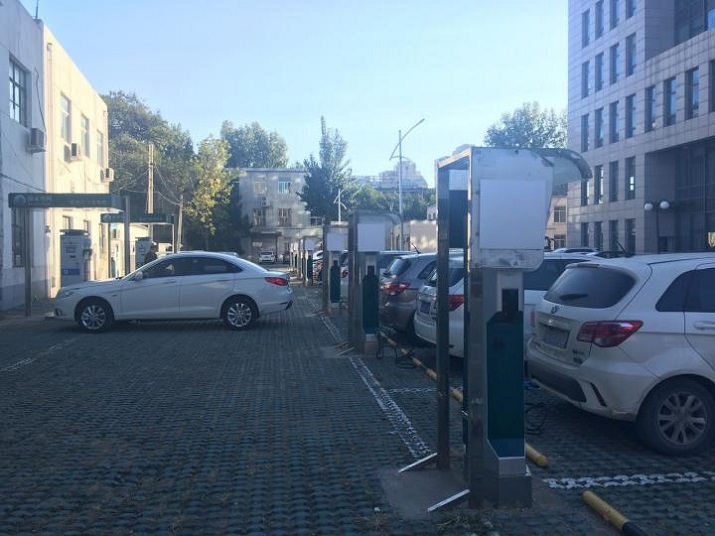 New energy vehicles (NEVs) are being used by the Beijing Institute of Technology, which has been looking into buying decisions of NEV consumers in China. Source: Yu Hao/Beijing Institute of Technology The group of researchers crafted a questionnaire in order to determine the main factors influencing NEV purchases. By knowing these motivations, it might help the government remove barriers to entry for NEVs and encourage adoption.
The results of the survey found that income, the number of cars owned, sustainability and comfort all factored into customers' purchasing behavior, followed by other factors such as age, marital status and city of residence.
As a result of these findings, the researchers encouraged makers of Chinese NEVs to increase research and development investments to help spur adoption and education. Also, the groups recommend the Chinese government play a role by targeting financial support and subsidies while improving incentives for NEVs.
"Ultimately the government ought to encourage citizens to raise their awareness of the environment and sustainable development," says Yu Hao, an associate professor at the School of Management and Economics at Beijing Institute of Technology.
The group of researchers will next look to see how different policies may affect consumers' purchase habits and make corresponding policy recommendations.