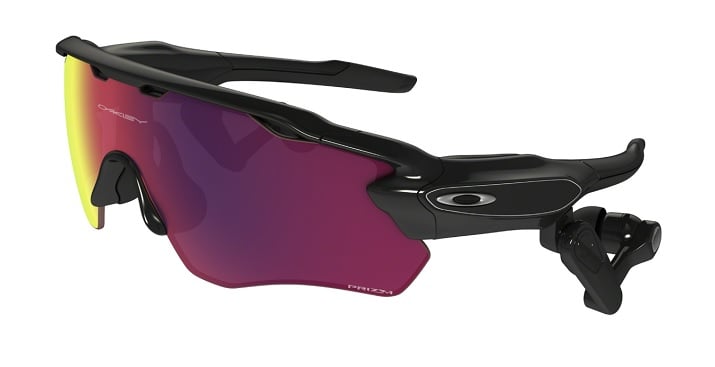 The Radar Pace allows users to communicate with a sports coach in real-time to get advice via voice commands. Source: OakleySmart eyewear has come a long way in the past few years. If the failed Google Glass experiment taught us one thing, it was that, at the very least, consumers were interested in having wearable glasses that allow them to do things other than correct vision.
Now eyeglass vendor Oakley is teaming up with Intel to deliver a real-time, voice-activated, sports- coaching system in the form of smart glasses. The eyewear, called Radar Pace, was originally teased at this year's Consumer Electronics Show and is just now becoming available. It creates training programs, tracks performances and coaches in the moment, as well as responds to a wearer's questions. This allows athletes to communicate with the system in real-time during a workout.
The eyewear uses Intel's Real Speech technology and is the result of collaboration between Intel and Oakley over the past few years working to create a wearable that combines the style of Oakley with the technology of Intel.
The Smart glasses include an accelerometer; a gyroscope; pressure, humidity and proximity internal sensors; a touch pad on the temples for control functions; a microphone array for voice commands; impact protection; interchangeable lenses; and ear buds. The glasses are water resistant up to IPX5.
The Radar Pace is available now in North America, Australia and Europe through Oakley's website and through sunglass retail locations, with a beginning price of $449.00.