More than 240 years ago, America's Founding Fathers declared independence from Great Britain. These forefathers sparked a revolution which brought about great change, not just in North American, but across the globe.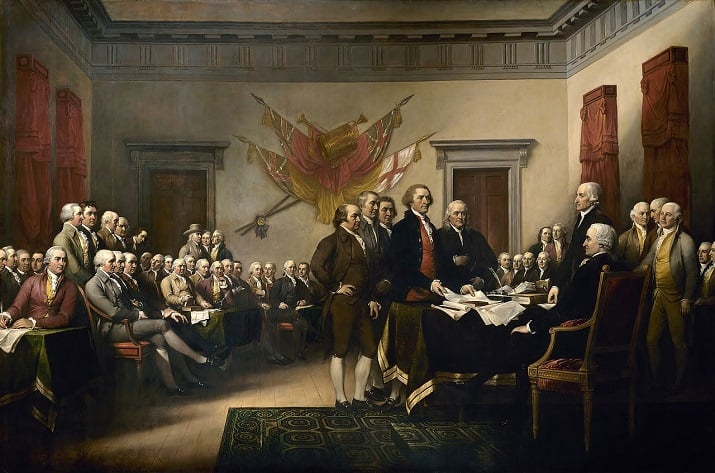 Declaration_of_Independence
So, what does this have to do with the "Maker Movement"?
Whether you've heard the term or not, there's another ground-breaking crusade underway – and it involves hordes of tinkerers, hobbyists, engineers, and DIY-lovers, all looking to create – or make.
Three years ago, Mark Hatch, who calls himself an "innovation revolutionary" wrote a book detailing the movement. His book, The Maker Movement Manifesto, offers insight into the Maker Movement, makerspaces and the way they are impacting innovation, entrepreneurship, education, economics and society. Hatch has become known for raising $20 million to turn TechShop into the leader in makerspaces, as well as a leading brand in the Maker Movement and now conducts talks worldwide about the change in the way we create.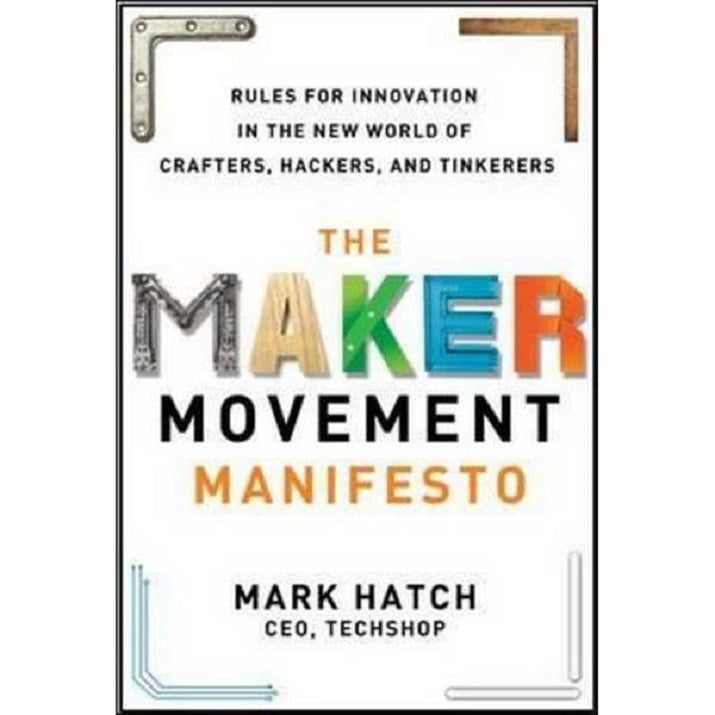 Maker Movement Manifesto
In 2014, The White House hosted the first-ever White House Maker Faire, committing to an interest in learning about efforts by companies, foundations, schools and non-profits to expand the resources available for young makers and maker entrepreneurs, as well as to foster the development of advanced manufacturing in the United States.
[Be sure to also read Peter Brown's entertaining look at the Bay Area Maker Faire on Electronics360.]
Since the founding of America, there has been a history of great makers – even before there was a name for it: Benjamin Franklin, Alexander Graham Bell, Thomas Edison, Ida B. Wells, Henry Ford, Grace Hopper and many others.
Recently, more and more Americans have been able to take part in the rise of "making," thanks to innovations and technologies that support the movement, like 3D printers, laser cutters, design software and desktop tools. Along with all of the tools that are out there now is also a plethora of resources that teach people how to use the tools. Combine that with the increase in collaborative networks of maker fanatics, crowd-funding sources, and an influx of makerspaces to engage in creative development, Americans are now designing and building whatever – whenever they want.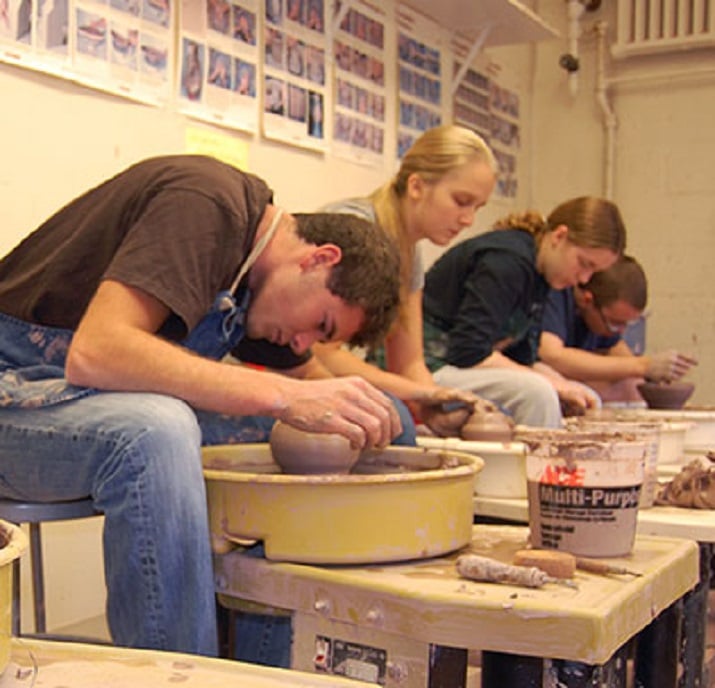 A makerspace at Bucknell University.
Indulge in these quotes that really represent what the Maker Movement is about and illustrate the mindset of a long line of makers in the course of history.
"To invent, you need a good imagination and a pile of junk." – Thomas Edison
"There are no rules here–we're trying to accomplish something." – Thomas Edison
"The most dangerous notion a young man can acquire is that there is no more room for originality." – Henry Ford
"I do not think there is any thrill that can go through the human heart like that felt by the inventor as he sees some creation of the brain unfolding to success." – Nikola Tesla
"And the good news is, is that new tools and technologies are making the building of things easier than ever. There is a democratization of manufacturing that is potentially available because of technology. Across our country, ordinary Americans are inventing incredible things, and then they're able to bring them to these fairs like Makers Faires. And you never know where this kind of enthusiasm and creativity and innovation could lead. So in the 1970s, Steve Wozniak designed the Apple One to show off for the members of the "Homebrew Computer Club." And today, Apple is worth about $550 billion. I wish I had been there. I'd like to think that I would have said, that's a good idea. Here, take my $100." – President Obama at the White House Maker Faire 2014.
"You do have to try, learn, and improve. You do have to put yourself out there and risk failure. But in this new world, you don't have to go bankrupt if you fail because you can fail small. You can innovate as a hobby. Imagine that: a nation of innovation hobbyists working to make their lives more meaningful and the world a better place. Welcome to the maker revolution." ― Mark Hatch, The Maker Movement Manifesto: Rules for Innovation in the New World of Crafters, Hackers, and Tinkerers
"By nurturing the entrepreneurial spirit, students will see that they can create their own jobs and industries depending on their interests." – Laura Fleming, Library Media Specialist and author of Worlds of Learning: Best Practices for Establishing a Makerspace for Your School
"The work of today is the history of tomorrow, and we are its makers." – Juliette Gordon Low, Founder of the American Girl Scouts
"Every great advance in science has issued from a new audacity of imagination." – John Dewey, American philosopher, psychologist, and educational reformer
"The 'maker movement' leads to a new pedagogy - 'Tinkquiry' - Tinkering + Inquiry." – Peter Skillen, recently recognized by Microsoft as a global hero in education.