Last year, AT&T
revealed
that 70% of American drivers engage in smartphone-related activities while driving: 4-in-10 smartphone users browse social media while driving, nearly 3-in-10 surf the web and 1-in-10 even video chat.
In Japan, where Toyota Motor Corporation is based, the area of Aichi Prefecture has had the highest rate of traffic fatalities in the country, including 44,369 traffic accidents that resulted in injuries or deaths and 50,101 arrests involving the use of smartphones while driving.
That is why the company teamed up with Japanese coffee company Komeda and telecommunications company KDDI to launch a smartphone application called Driving Barista. The application aims to reduce the number of traffic accidents in Aichi Prefecture caused by drivers using their smartphones. This is the first time Japan has launched a traffic safety initiative involving a smartphone application.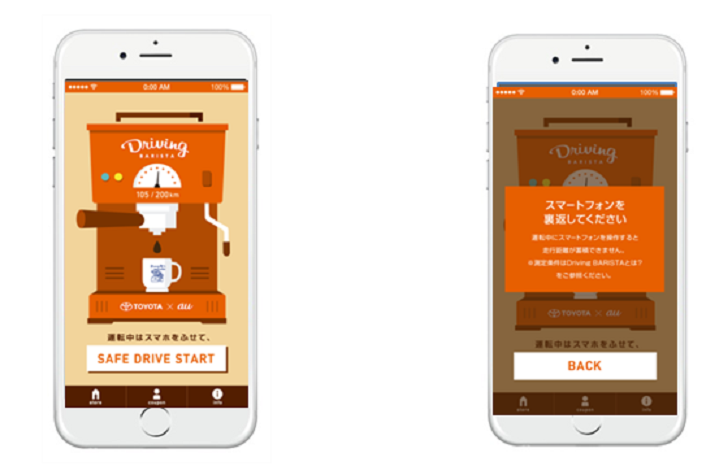 Toyota, KDDI and Komeda will continue to take steps toward the realization of a safe and secure society. (Image Credit: Toyota)
Toyota, Komeda and KDDI will begin their own joint project in tandem with the Japanese government's 2016 Autumn Traffic Safety Campaign. The companies will promote traffic safety in Aichi Prefecture through an educational initiative where participation is accessible for all, and can lead to a reduction in traffic accidents.
Currently the Driving Barista application can only be used in Aichi Prefecture. It works by employing the phone's gyro sensor to detect the tilt of the smartphone body and its GPS to determine the distance driven. It then measures the distance the driver has traveled while leaving the smartphone face down. When the cumulative distance reaches almost 25 miles, the driver receives a coupon for a cup of blended or iced coffee at a Komeda coffee shop.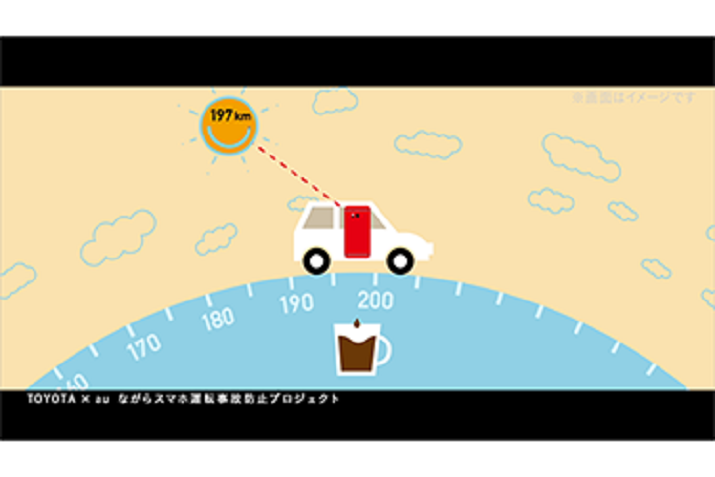 Kilometers driven without the use of a cellphone earn drivers cups of coffee. (Image Credit: Toyota)
The companies hope that the new collaboration will raise drivers' awareness about not using smartphones while driving.
"In line with contributing to the ultimate goal of achieving zero traffic fatalities and zero traffic accidents, Toyota has implemented automobile safety measures as one of its top priority management concerns. By carrying out a new traffic safety education initiative together with Komeda and KDDI, we hope to further reduce traffic accidents," said Shuichi Murakami, Managing Officer of Toyota.