Back in January at CES 2016, Samsung demonstrated three of its Creative Lab (C-Lab) projects for the first time. C-Lab is one of Samsung's innovation programs that helps its employees to nurture their own creative business ideas. One of the projects revealed was WELT—a healthcare belt that helps people manage their waist size by measuring their daily habits and behaviors. The device has now hit crowdfunding website Kickstarter and exceeded its funding goal, which means you can now snag one for an early-bird price of $100.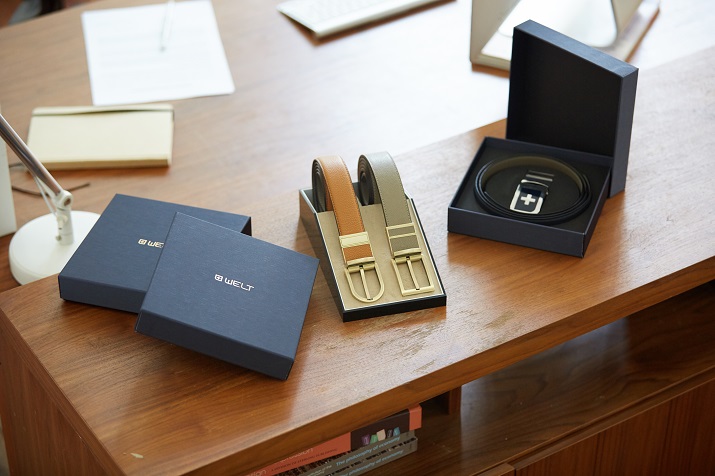 The WELT Smart Belt from Samsung's spin-off company. (Image Credit: WELT)
WELT was designed to encourage users to embrace healthy habits, but still remain stylish. WELT monitors overall health by measuring a user's waist size, steps, sitting time and overeating habits with the help of the tracking technology stored inside the belt. The belt can sense waist sizes from 28 to 44 inches in circumference.
WELT is connected to a smartphone application via Bluetooth and helps users avoid metabolic risk factors by sending custom messages to manage these risks. The belt also comes with a rechargeable battery and can last for about 20 days using a micro-USB charger.

Activity tracked from accompanying WELT smartphone application. (Image Credit: WELT)
As previously mentioned, one of the health indicators WELT focuses on is waist circumference. According to the WELT Corporation, the Samsung spin-off company that is handling the development of the product, increase in waist circumference (> 37 inches for men and > 32 inches for women) raises risks of metabolic syndrome that are associated with the risk of cardiovascular disease and Type 2 diabetes.
All of the health factors recorded by the belt are displayed via graphs and can be tracked daily, weekly and monthly from a user's smartphone.
Since its debut on Kickstarter, the Samsung spin-off company raised over $50,000 in production funds and plans to begin shipments of the product in January.