The Smart Home is becoming a way for homeowners to bring new smart control functions to everyday life. It is also becoming a unique selling point in the realm of renting and buying property (Read: Guests Willing to Pay More for Smart Home Rental Properties).
Real estate company Coldwell Banker believes the Smart Home is a way to entice buyers when initially visiting a for-sale property, as it has signed an agreement with the Worthington Group to directly supply a Smart Home Staging Kit directly to sellers who list properties with Coldwell Banker.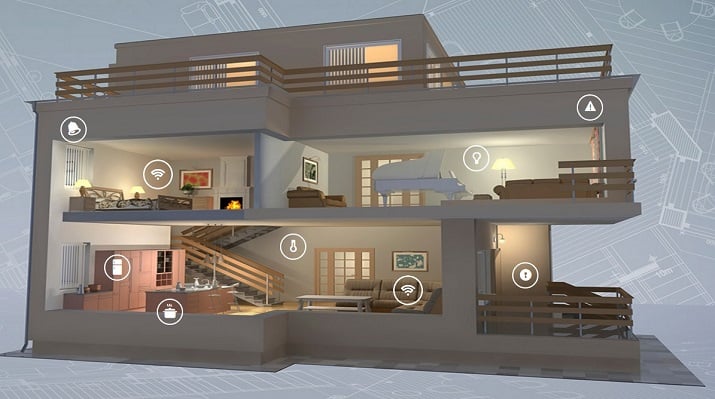 The Smart Home Staging Kit includes products from Nest, August Home and Lutron to enhance the appeal of a for-sale property. Source: Caldwell Banker The kit allows sellers to enhance for-sale homes and list the properties as a Smart Home in order to generate interest in those buyers that view Smart Home features as a must-have for new properties.
The staging kit includes:
Nest Learning Thermostat
Nest Protect smoke and carbon monoxide alarm
Nest Cam Indoor security camera
August Home Smart Lock
August Connect
Lutron Caséta® Wireless Lighting Starter Kit
Coldwell Banker recently completed a survey that found that roughly half of Millennials and 42% of U.S. broadband households would use "smart staging" as a method to attract homebuyers. The survey also found that 35% of Americans would view Smart Home technology with a move-in ready home—something 71% of Americans want when buying a new property.
"Smart Home technology is a consumer-driven movement," says Sean Blankenship, chief marketing officer of Coldwell Banker Real Estate LLC. "Our research confirms this technology has a positive influence in the appeal of a home—and agents agree. Our homes, like cars, are providing convenience and a sense of security like never before. We want to bring the two together for our customers."
To contact the author of this article, email engineering360editors@ihs.com