OmniVision Technologies, Inc. (OVT) unveiled two new 1/3-inch RGB-Ir sensors designed for security and smart home applications. The OV4686 and OV9756 support dual-band color filters instead of traditional mechanical rotary infrared (IR) filters. OVT credits the two imagers with capturing high-quality IR images and video—even from long ranges—and providing superior color aliasing performance compared to previous- generation offerings.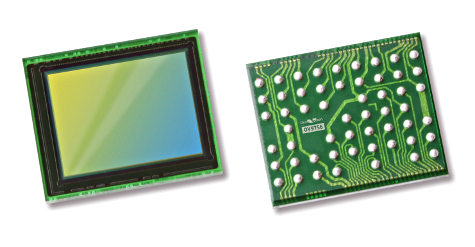 Dual-band filters let OmniVision Technologies' OV4686 and OV9756 "see" in both the infrared and visible-light regions. Image source: OmniVision Technologies. According to OVT, the OV4686, with a relatively large two-micron backside-illuminated pixel, delivers excellent low-light and IR performance as well as fast mode switching. The imager captures full-resolution 1080p high-definition (HD) video at 120 frames per second (FPS) and 720p HD at 180 FPS.
The OV9756 leverages a high-sensitivity 3.75-micron pixel architecture for even greater light-gathering power. OVT says this sensor can operate in extremely high- and low-light conditions, delivering full-resolution 720p high-definition video at 60 FPS. It also features a low-power mode with system wake-up trigger functionality.