German automotive manufacturer Daimler AG plans to invest more than $7.9 billion in the next two years on green automotive technologies, including a plug-in hybrid electric-hydrogen fuel cell vehicle.
Over the next two years, Daimler will invest $16.4 billion in research and development alone with half being spent on developing green automotive technologies. Passenger cars will receive about $6.1 billion of this spending, according to Dr. Thomas Weber, member of the board of management of Daimler. The fleet of vehicles resulting from this investment run the gamut of smart city runabouts, to passenger cars, to buses, to trucks. Weber says the goal is to electrify all Mercedes-Benz passenger car models over the next few years.
Daimler says reducing CO2 emissions across all vehicle categories is among its top priorities, and it is furthering its deployment of electrified vehicles as the company believes the market is right now for such a change. Daimler will launch future electrified vehicles this year and says it is already on track to unveil two additional models in early 2017.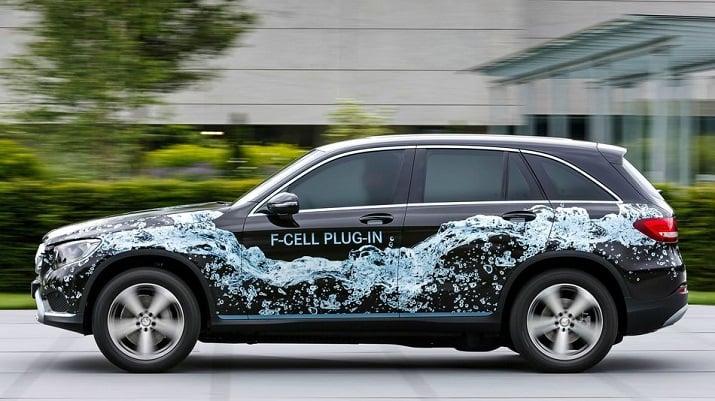 The GLC F-Cell plug-in hybrid electric-hydrogen vehicle will offer a combined range of about 500 km. Source: Daimler Also in 2017, Daimler's Mercedes-Benz brand will introduce the GLC F-Cell, a plug-in hybrid hydrogen fuel cell vehicle that will have a longer operating range than current hybrids on the market. The company says this technology could also be used for urban transportation vehicles such as buses. The GLC F-Cell, rated at around 9 kWh, servers as an additional energy source for the electric motor and can be charged externally by means of plug-in technology for the first time. The combination of fuel cell and battery systems will allow for a combined range of about 500 km, Daimler says.
Daimler also has been in development of a multi-model electric vehicle architecture for battery-powered vehicles, with the first model to be launched onto the market before the end of the decade.
Daimler says Mercedes-Benz already has 13 models on the market that are plug-in hybrids. Plans for 2017 include a re-vamped Model S 500 e that will allow for all-electric operating ranges exceeding 50km, while the internal combustion engine will allow for longer distances. This will be made possible by Daimler working to advance lithium-ion battery technology.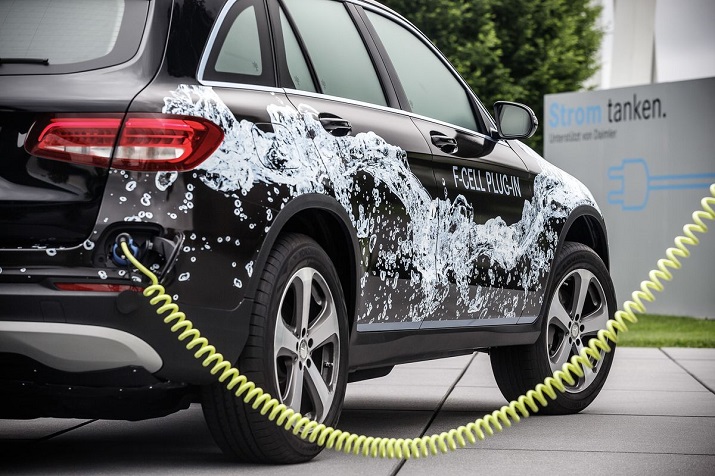 The GLC F-Cell plug-in hybrid electric-hydrogen fuel cell vehicle will be released onto the market in 2017. Source: Daimler In terms of public transportation, Daimler has future versions of its bus lines coming as well as a Mercedes-Benz Citaro E-Cell (battery powered) and Citaro F-Cell (fuel cell powered) buses to be unveiled in the next few years. Both buses are based on a shared e-platform that can apply electro-mobility for any city and even any bus line. By 2030, 70% of all newly acquired Citaro buses will run on electricity with zero emissions, Daimler says.
To contact the author of this article, email engineering360editors@ihs.com