Roof Racks Cut Vehicle Mileage, Study Says
Car roof racks that carry everything from golf clubs to paddle boards use 100 million gallons of gasoline, or just under one percent of total light-duty vehicle fuel consumption, each year in the United States. Researchers from Lawrence Berkeley National Laboratory and the National Renewable Energy Laboratory say that the racks force vehicles to expend more energy due to aerodynamic drag. Depending on their configuration, the fuel consumption penalty can be up to 25% for passenger cars. The researchers gathered data for their study in a number of ways, including using online forums and crowdsourcing. For example, roof rack usage rate estimates were based on nationwide highway video surveys conducted by the researchers and workers who were recruited through Amazon's Mechanical Turk.
Bridge Project Uses Accelerated Reconstruction
The Rhode Island Department of Transportation will use accelerated bridge reconstruction techniques to replace two overpasses this fall. Workers will reconstruct the bridges using precast foundation elements and by constructing the new bridge decks on supports next to the current bridges. When the decks are finished, the East Shore Expressway Bridge near Providence and the road underneath will be closed. Then, in one 80-hour extended-weekend closure, the existing bridge will be removed and the new one installed. The process will be repeated two weeks later at a second bridge nearby. The accelerated bridge-building methods, RIDOT says, will allow for completing the overpasses one year earlier than would be possible using conventional construction techniques.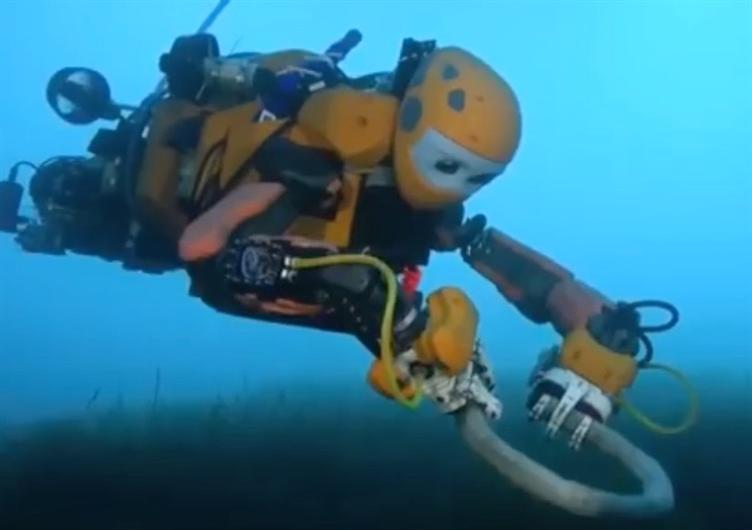 Humanoid Robot Dives Deep for Treasure
Stanford University researchers have tested a humanoid diving robot outfitted with human vision, haptic force feedback and an artificial brain. The robot, dubbed OceanOne, retrieved a vase from a 350-year-old wreck 20 miles off the southern coast of France. Operators controlled the robot with joysticks from a boat floating 100 meters above the wreck. The operator spotted the vase, hovered OceanOne over it, reached out its hands, and got a good grip. The robot then swam to a nearby recovery basket, laid the vase inside and shut the lid. OceanOne was conceived and built from the ground up, representing a marriage of robotics, artificial intelligence and haptic feedback systems.