Anyone who gets fed up with their job may have a dream about quitting and following their true passion, but not many actually go through with it. James Hobson wasn't content at his engineering job, even though it was a great company with great people and opportunities. He wanted something more. Hobson wanted to be a full-time backyard engineer in order to pursue maker and hobbyist tech projects. And so he quit his job and is now living his dream—creating real-life superhero technology, exoskeletons capable of lifting cars and all kinds of sonic tools.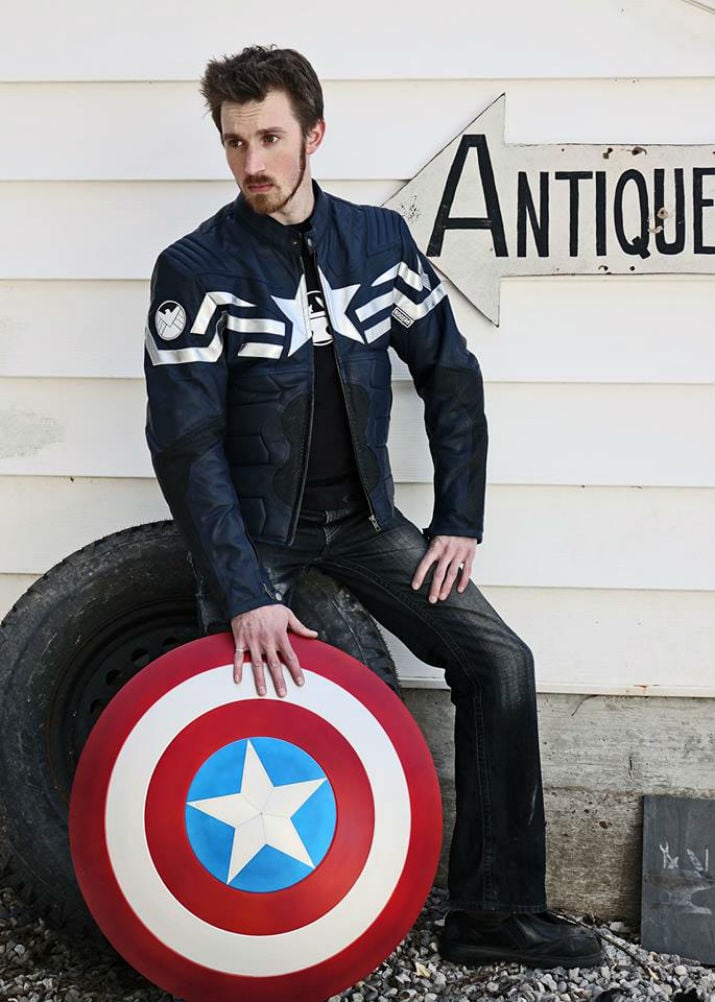 Hobson, who also goes by the name "
The Hacksmith
," shares with IEEE GlobalSpec just how he pursued his dream, as well as some of the challenges that come along with trying to be a YouTube tech sensation.
Tell us a little bit about yourself and your educational background.

My name is James Hobson, I'm 26 years old, and I'm a full-time backyard engineer. I first got interested in everything tech related back in high school, when I formed a robotics team with my best friend Ian Hillier (now also joining me full time as a backyard engineer). In our first year, we won the national Skills Canada title! It was from there I knew engineering was what I wanted to do. We continued working on projects while we studied for our degree (we both hold a Bachelors of Engineering in Mechanical Systems Engineering from Conestoga College). Our first big project was converting a 1993 Honda Del Sol to electric using the guts of an electric forklift.
After graduating I worked as a mechanical designer for an automation company, and a product developer for a tech company. I bought my first house at the beginning of 2015 because of the garage (larger than the house). From there on it was hard going to work every day when I had the dream workshop back at home.
I understand you were working as a full-time engineer when you decided to quit and pursue your passion for tinkering and DIY. What was your inspiration?
While I loved the company, the people and the atmosphere of my last job at Christie Digital, I knew I needed more time for my own projects. I was burning the candle at both ends. After an exceptional performance review, I asked my manager if I could drop to part-time hours in order to spend more time on my own stuff. He approved it, the director of engineering approved it, the senior director of engineering approved it (not wanting to lose me)—but then it hit HR and the VP, and they denied my request. A few months later I handed in my resignation. (More on that
here
.)
With an audience of engineers, I have to ask, what are some of your favorite engineering DIY projects?
Our favorite projects are for our series called "Make It Real," where we take fictional items from comics, movies and video games and try and make real working prototypes. We've hit the point in technological advancement that many things that were once make-believe or complete fiction are now completely possible to make—but not necessarily feasible. So we love to make working prototypes (think Mr. Fox and Wayne Enterprises in Batman) for the sake of making them—not to try and mass produce or sell. We've found an outlet on YouTube where we can (and are) slowly making money from our projects, making them possible. Some can be pretty pricey!
What kind of challenges have you encountered by pursuing your passion? What are some of the common tech challenges you face while working on your projects?
Money. Quitting your job to pursue a YouTube career playing video games is one thing—our channel costs a lot of money to run. Buying tools and supplies, the facility we work out of, and more, is another. I've been burning through what little remains of my savings to give this my best shot. And it's starting to seem like it's going to pan out! We've almost tripled our subscribers since the beginning of the year, closing in on 200,000 subscribers. We hope to break one million subscribers this year, which we think would be enough to at least break even on the channel.
Honestly we haven't hit too many tech challenges when working on our projects, but as we take on bigger and better projects we're sure we'll hit a few roadblocks along the way.
An exoskeleton that can lift a Delorean, a functional Captain America electromagnetic shield, sonic screwdrivers. What were a few of your favorite projects to work on so far? Why?
So far the Captain America shield has been my personal favorite, closely followed by our Batman grappling hook. The magnetic arm bracer for the shield actually feels like it gives you super powers—able to pick up big pieces of steel that your hands (and wrists) just couldn't hold! The grappling hook is a work in progress too—end goal is something to shoot the grappling hook with—and allow you to ascend up the wall!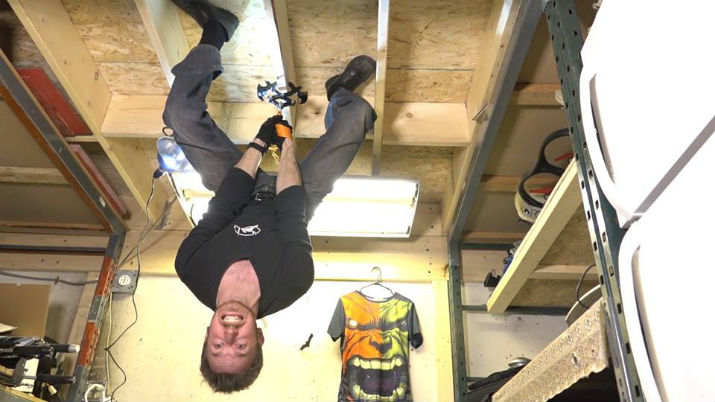 What are your plans now as The Hacksmith?
We're focusing on becoming a well-known name in the tech/entrepreneur/YouTube world, and it seems to be working. Search The Hacksmith and you'll find hundreds of articles written on our various projects. We hope to keep growing because what we do is pretty unique, and considering what some of the "big YouTubers" do with their millions (i.e., nothing), let's just say given the resources we'll be making some really cool stuff. Iron Man suit anyone? I'd like to become a real-life Tony Stark.
Do you have any upcoming projects in mind?

We have tons of projects coming up. One we'll need funding for is the Powerloader from the "Aliens" movie, which is basically a walking forklift. It'd be a lot of fun because you could use it to literally flip cars over. We're going to keep working on the grappling hook project (who doesn't want a grappling hook!) and we have some plans for a few projects for the upcoming "X-Men Apocalypse."
You've worked on some pretty successful projects. Do you have any advice for engineers, tech enthusiasts and hobbyists who are just beginning to toy with projects of their own?
I stand by my can-do attitude. If I don't know how to do something, I'll do some research and give it a shot. It's how I learned to weld! The internet is a great resource. Use it. Don't be afraid to try new things. Do what makes you happy!